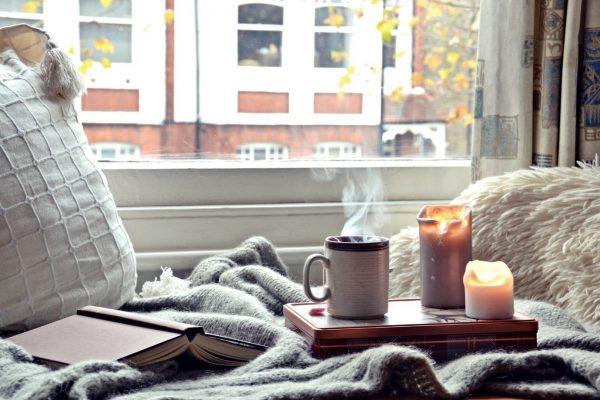 You spend approximately a third of your life sleeping. If you've been using a bedding set that you're less than enthusiastic about, treat yourself to a complete bed makeover. These bedding ideas will help you decide how to revamp your sleeping situation. We've included our 15 favorite bedding trends that are sure to propel you into 2020. Your bedroom will be cozy, trendy, and easy on the eyes. Read on for more inspiration!
The Best Bedding Ideas for Any Lifestyle
No matter your personal style, you're sure to find an idea you love on this list. These trends range from chic and classy to rustic and cozy. Make sure you check out the included links, as we've recommended some great sets and brands here.
Minimalist Classic
With the popularity of the Kon Marie method, minimalism is having a big moment right now. Take advantage of this trend by investing in a classic, minimal bedding set. This can be all-white sheets with all-white pillows and an all-white comforter. It could be plain stripes and clean edges. When choosing minimalist bedding sets, keep in mind that less is more.
Retro Cool
Don't you just love groovy seventies prints? Or bright eighties patterns and neons? Incorporate them into your bedding! Seek out bright, patterned comforters that are evocative of a forgotten era. Or find a huge granny square bedspread to show off some crochet in style. Going for a vintage look can add a hint of coziness and style to your bedroom.
All-Flannel Everything
This is great if you live in a cold climate or love to run the AC at night. Flannel sheets are easy to clean, affordable, and warm as anything. They also come in a ton of prints besides the usual buffalo check! However, if you're a fan of plaid and buffalo prints, you're sure to find a flannel set you love. If you're looking to create the feeling of a mountain cabin in your own bedroom, pick out a rustic flannel bed set.
Matchy Matchy
If you love a pattern enough, why not have it all over your bed? Having a uniform pattern or color to unify your bedding set can allow you to really go crazy with the decor in the rest of your room. Matching adds a put-together look to your room and gives you something to center the rest of your decor around. Plus, you'll only have to buy one bedding set instead of mixing and matching!
Breezy Cotton
We love breezy, sweat-wicking cotton for bedding sets. Even if you're a warm sleeper, a cotton comforter will keep you cool all night. Cotton is easy to wash and maintain, so you'll only have to buy it once! If you're a fan of Egyptian cotton, outfit your bed in the smooth weave. You'll sleep in luxury every night.
Creative Covers
Don't love the comforters and duvets you can find at the average store? Look into buying various throws and blankets. Also, check out handmade covers to keep you warm at night. Buying handmade or secondhand can help your room feel authentic and rustic. You'll know that the entire blanket was stitched with love.
Vivid Bright's
Who said bedding sets had to be boring? Not us! Choose a comforter with bright, vivid colors or a popping print. Bright colors will elevate the energy of your bedroom. Perfect your sunny day vibes with a vivid peach pattern or neon shades.
Unique Prints
You can find a bedding set with just about anything on it nowadays. Choose a floral, fruity, or color block pattern to add visual interest to your room. If you can find a pattern related to your favorite show or movie (Star Wars sheets, anyone?), combine it with a plain comforter for a little bedtime surprise. Incorporating a whimsical print can help you fall asleep with a smile.
Muted Neutrals
Beige, brown, gray, and olive are more fun than ever. Neutrals and earth tones are comforting while also being easy on the eyes. Outfit your bed in natural tones, and nothing else in your room will clash! This pairs well with rooms full of sunlight and houseplants.
Personalized Bedding Sets
If you just can't find a bedding set that you love, make your own! You can find plenty of online services that allow you to design and create your own duvets, comforters, and sheet sets. You can even upload your photos to the site! Vision bedding is our favorite personalized bedding service. They guarantee top-quality printing on your selected items and speedy delivery. If you have a photo that you just adore and want to snuggle with every night, go for customization.
Delicate Details
Small details are what really matters when it comes to a high-quality bedding set. Delicate embroidery, incorporated patterns, and tiny tassels make the simplest sets feel luxe. If you want subtle excitement, find a set with little details.
Cozy Dark Colors
Design "experts" usually say to stick with light colors for your bedding, but this isn't true! Dark colors can hold in plenty of warmth and create visual interest in your room. Balance out plain walls or a white carpet with rich burgundy and navy tones.
Velvet Accents
What feels better at the end of a long day than velvet on your skin? You deserve luxury, and modern velvet fabrics are easier to maintain than ever. If you're not ready to commit to velvet all over your bedding, look for velvet accents. A duvet edged with velvet or velvet accents on a pillow will help you feel like royalty as you drift off to dreamland.
Decadent Blankets
Layer your blankets for a warm night's sleep and visual interest. If your blankets have clashing patterns, all the better! The use of multiple blankets is a great way to experiment with pattern clashing and color combinations.
Maximalist Style
Big pillows. Big blankets. A big puffy duvet that nearly swallows you up. The natural opposite of minimalism, maximalism involves using as many colors and sumptuous pieces that you want. You'll feel swallowed up and safe when you turn your bed into a comfy nest.
You'll Snuggle Up in Style with These Curated Picks
We hope these bedding ideas inspired you to go out and splurge on yourself. You deserve to sleep in a space that's both pretty and comfortable! So go ahead, treat yourself. For more home inspiration and decor tips, check out our blog. We're experts in interior decor and want to help guide you to a beautiful home. Flip through our past articles for more!