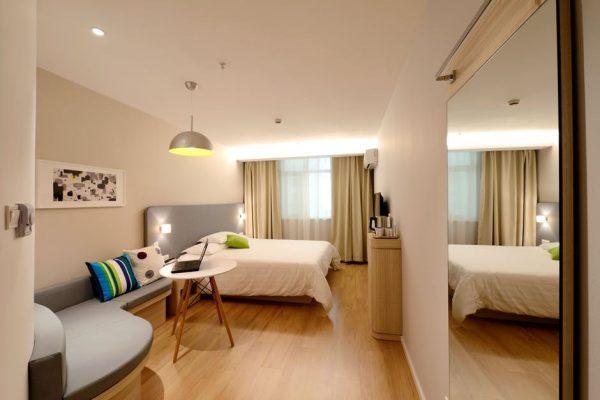 People in the United States spend an average of 36 years in bed throughout their life. This is a lot of time spent in your bedroom, which means it should be designed just for you. If you are looking for a new project or want to improve your room, there are many ways to do so. Continue reading to discover some of the most important steps for building and designing the perfect bedroom!
Let the Light In
Designing the perfect bedroom involves a lot of details, and natural light is one of them. If you spend most of your time at work, under artificial light, it is time to open up the curtains. Being able to view nature and get sunlight can help put you in a better mood and make waking up easier. Many people recommend planting a garden outside of your window to have an even better view while you're indoors.
Pick Your Aesthetic
Learning how to design a bedroom becomes much simpler once you know the aesthetic that you want. Based on your preferences and interests, you can design your room with colors and decor that match. Since you spend so much time in your room, you will want it to feel like yours and make you happy. If you don't want to paint the walls a crazy color or pattern, you can do a neutral color with an accent wall.
Buy Furniture
A bedroom is incomplete without a bed and dresser for clothing. To build the perfect bedroom, you will need to get furniture. Try getting sets that match each other, even if you want a more unique look. Mismatched items can go well with each other if they are of a similar style. Don't forget lamps and chairs for that dark and unused corner.
Design a Closet
Depending on how much room you have to work with, it may be a good idea to design your closet. Putting up drawers and shelves in the closet can create more storage space and help keep you organized. If you have a large walk-in closet, you should consider putting up shelves so that you are fully utilizing the space, from top to bottom. Although you won't spend much time in the closet, your room will be incomplete if the closet isn't done.
Select Your Flooring
When you close your eyes and picture your dream room, does it have carpet, tile, or wood flooring? Every time you get out of bed in the morning you will step onto the floor. If you tend to get cold and want more comfort, carpet is the best choice. Wood and tile are recommended if you don't want the floor to hold heat. They are also best for families with pets that shed.
You Can Build the Perfect Bedroom
Building the perfect bedroom begins with your thoughts and preferences. Take time to think about how you want to feel in your bedroom so that the design and decor can match accordingly. Having a cohesive design will help put you at ease and keep things organized.
Be sure to check out our blog for more articles about home improvement and how you can build the home of your dreams!