Your bedroom should be the one place you can create a safe haven away from all the daily stresses of life. If you feel your bedroom needs a makeover, you will be happy to know that there are all sorts of ways to transform the room, without breaking the bank! Here are some ways to decorate your bedroom on a budget.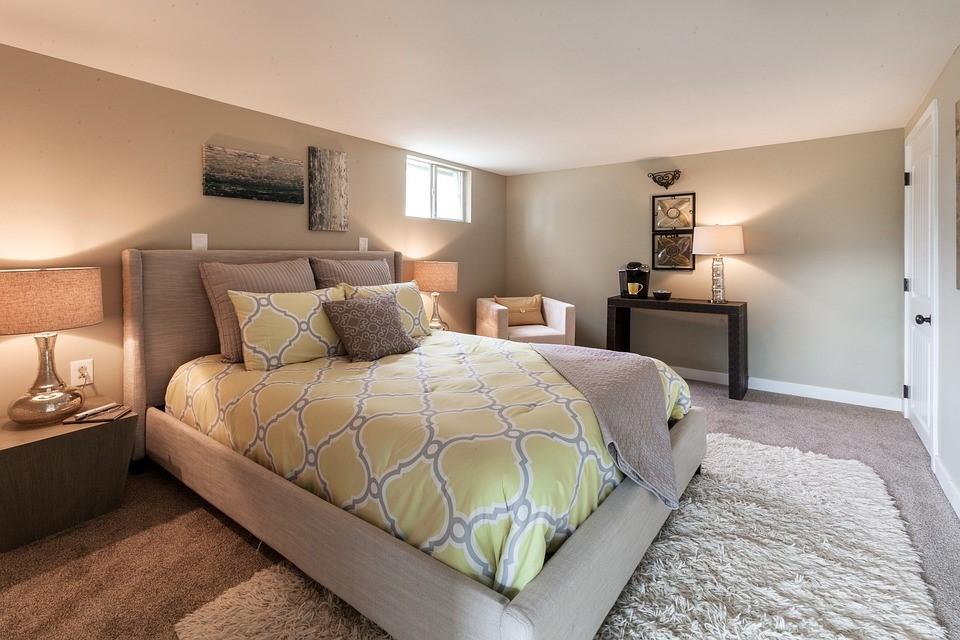 Lay Down a Rug
There are all sorts of minimal changes that you can make to transform your bedroom for the better. One of these ways is to simply lay down a rug. While a carpet can create a good statement for your bedroom, a soft and fluffy rug can add a layer of comfort to the look of your bedroom. Make sure to find a rug that matches the color scheme of your room, so you can avoid any items looking out of place.
Add Some Strung Lights
To make your bedroom look cozier and more inviting, why not add some lanterns or strung lights to brighten up the place? The great thing about strung lights is that you can hang them anywhere in the room, whether on your furniture, fixtures or on the wall, helping to create a warm and calming look. You will also want to let light into your bedroom in the day, so why not swap your curtains for blinds? Make sure that you visit Next Day Blinds to find your perfect shades, shutters and custom blinds.
A Touch of Paint
A touch of paint to your bedroom can make all the difference and ensure you have an area where you feel comfortable and relaxed. Make sure to have a think about what color you want your bedroom to be, as the type of color you choose can create a completely different feel to the room. What's more, using paint is one of the least expensive and most effective options to create a new look.
Second Hand Furniture
There are all sorts of second-hand furniture items that you can incorporate into your bedroom to give it a brand-new look. Simply heading out to find second-hand furniture shops in your local area can be a great way to find something perfect for your bedroom and at a fraction of the original cost. You may even have furniture in your home already that you can transform with a lick of paint to give it an updated look.
Accessories
Small but subtle accessories can be another great way to transform your bedroom for the better. Whether you hang a photo frame, place a plant on your window ledge or a poster on the wall, there are various ways that you can decorate your bedroom on a budget.
How you want your bedroom to look will differ completely from the next person. Only you will know what's best for your room, so make sure to take any of the tips listed on board helping you create a comfortable, peaceful, and happy environment.