1. Quote from your favorite book
Print and frame favorite quote from the book and place it in a place of honor on your wall. On that way, you can always look at the important thoughts of your favorite books.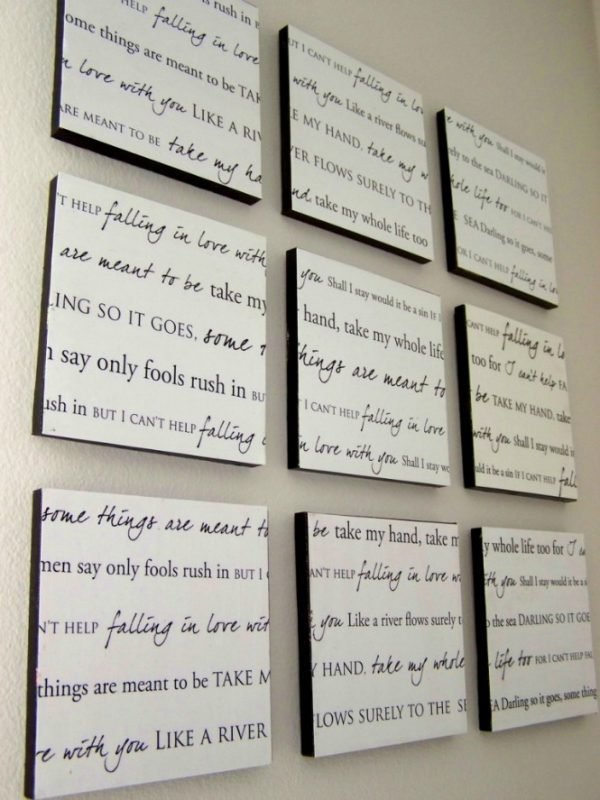 2.Drawing on the wall
Decorate your walls with your favorite motif or a message in a simple way. If you are skilled at painting, you can paint them, and for those who don't want to experiment with brush and colors, there are other ways. You can use wallpapers, stickers or self-adhesive decorative paper.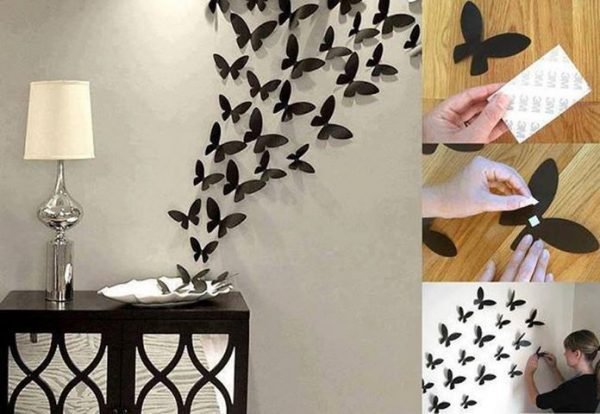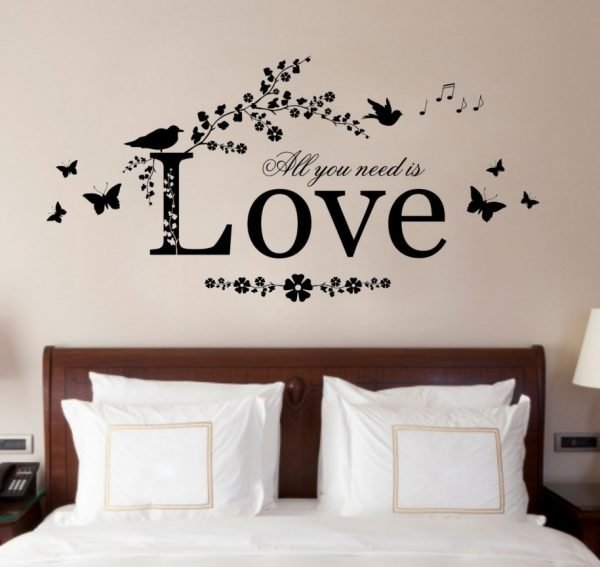 3. Message for the guest
If you have a motto that you want to share with all those who are part of your life, a message written on the wall is a great way to do it. The message can be painted by hand, using your favorite color or you can print and cut the letters and glue them on the wall. The contrast of black letters and a white wall will look modern and elegant and will easily fit in the space.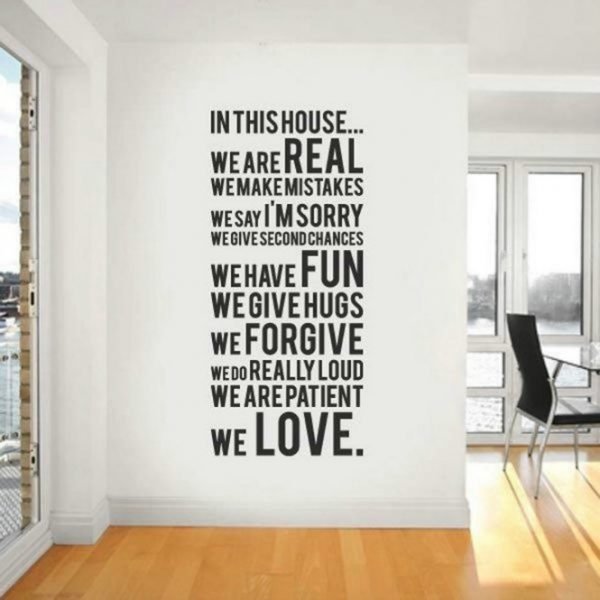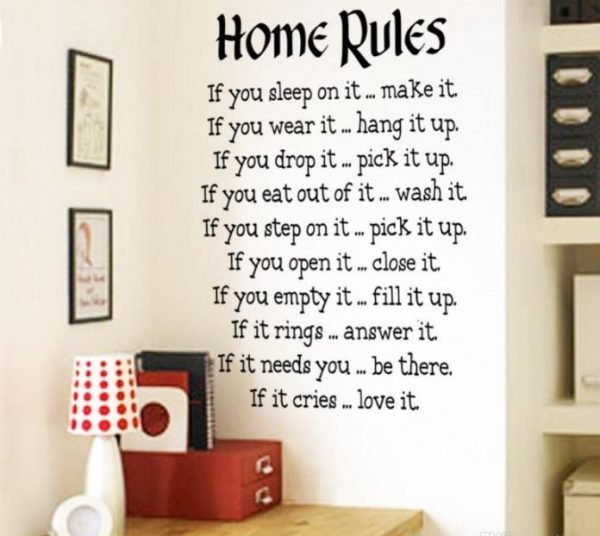 4. Flowers for the wall
Decorate the room with flowers in an unusual way, on the wall in parallel strips glue twigs colorful flowers, and the effect will be phenomenal. You can set fresh, dried or artificial flowers.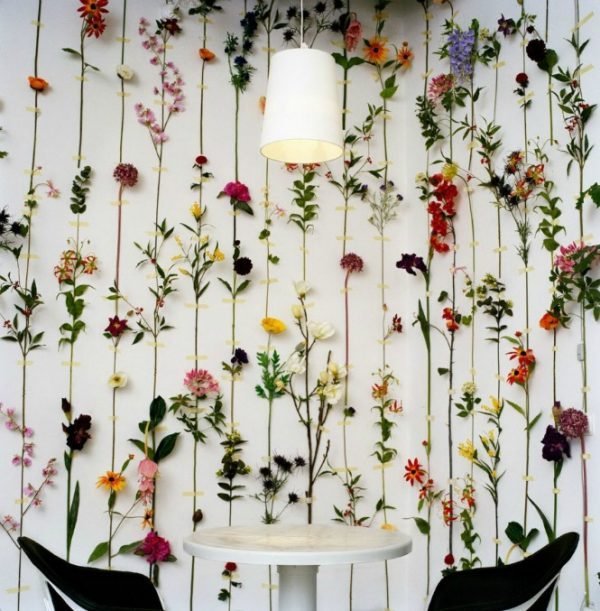 5. Old books as decoration
Pages of your favorite books arrange symmetrically on the wall and paste it with glue for wallpaper. On the white wall of your living room, the pages of old books will certainly take center place. However, the phenomenal effect will be achieved if this way decorate your study room, which will become an inspiring place.