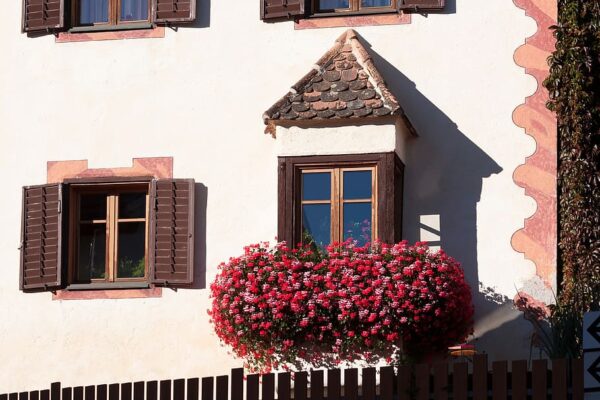 It is spring and each balcony deserves to shine with beauty and liveliness with several different types of flower pots. But before
storing flowers on the balcony you should determine the side of the balcony, ie whether it is constantly in the sun or in the shade, and choose the right flowers that are suitable. If your balcony is to the south, choose flowers that love sunlight, and if is not, then plant flowers that are more suited to shade.
If your balcony is always in the sun, here are some types of flowers that can turn your terrace into a real paradise garden.
Petunia is one of the most popular balcony flowers and there are 20 species. The petunia blooms in the early days of summer and the dried flowers should be removed regularly to increase flowering. For better growth and if you want your petunia to be rich in flowers, once a week you should add iron-rich liquid fertilizer.
Verbena is one of those flowers that bloom from spring to winter. It is a cheerful flower, which grows in the form of a bush. The flowers are like bunches with a height of 15-20 cm and can be found in red, purple, blue, yellow or white. You can plant Verbena in a basket and hanging pots, and also looks good in gardens and balconies.
Geranium is a common balcony flower. There are 422 species. Geraniums will grow in any soil as long as it is watered regularly and kept in the light. They are suitable for both east and west sides. During the winter, these flowers are dormant and bloom in spring.
A white daisy grows in the shape of a bush with more flowers but is no bigger than 5 cm. The stem is long and thin, and the flowers are white, with a yellow middle. White daisy blooms almost all year from spring to winter In Norse mythology, this flower is dedicated to Ostara, the goddess of spring.
The desert rose is characterized by a thick stem and leaves. The color of the flower is light pink. This is one of the flowers that do not need extra care or nutrition. You do not need to fertilize it or add nutrients to it. It only needs a good location and regular watering.