When your garden first starts to come alive and bloom in the spring, everything looks fresh, new, lush, and healthy. This is also typically the time people put their planters out and fill them with gorgeous varieties and colors. As you admire all your stunning colors and hard work, it's hard to imagine them looking anything but healthy. Unfortunately, this can soon change, and even within a few weeks if the proper care and steps aren't taken.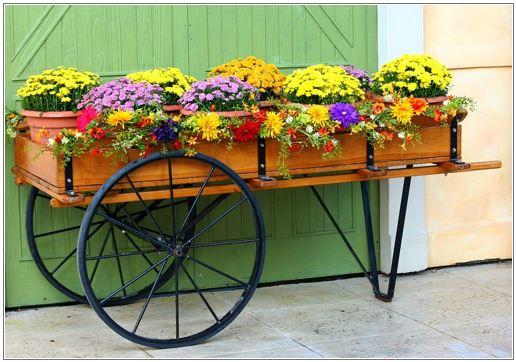 So, how can you ensure that your plants don't end up shriveling up, or failing to reach their full potential this summer? Here are some helpful tips you can use.
Look Into Self-Watering Planters
One of the quickest ways to kill a freshly potted outdoor plant is to not give it the proper amount of water. Granted it can be hard to find the time to water your plants each and every day, sometimes multiple times of day depending on how much sun you get and the plant itself. With that said, self-watering planters are becoming more and more popular.
Self-watering planters, such as the ones available through ePlanters, can be found in a variety of colors, shapes, and sizes, which will also add a sense of decor to your outdoors. The way the planters work is that they have a water reserve in an inner compartment or pot. This compartment holds the extra water and then a wick is able to pull the water up when it's needed. This can be especially helpful during hot dry periods in the summer.
Proper Placement is Essential
Another tip has to do with where you place your planters and which plants/shrubs you choose to plant in your garden. It's important to be aware of how much sun/shade you get and then pick varieties that thrive in those conditions. If you pick a shrub that isn't heat tolerant and then place it in an area that gets full sun all day long, then obviously it's not going to do well.
Water at the Right Time of Day
You could be thinking that you're doing your garden and planters a favor by watering them, which you are, but unless you are watering at the right time of day you may not be getting the optimum results. The best time of day is to water in the early morning before it gets too hot out. If you've got some plants that appear wilted, then you will need to be sure you give them a deep watering.
Provide Plant Food When Necessary
Sometimes you may find that your plants require more than just water, sun, and shade, they may also benefit from plant food. The type of nutrients you add will depend on the shrub, flower, or bush so be careful to read instructions well.
These simple tips will help ensure that your garden stays healthy and lush all season long, providing you with beautiful natural scenery in your outdoors.