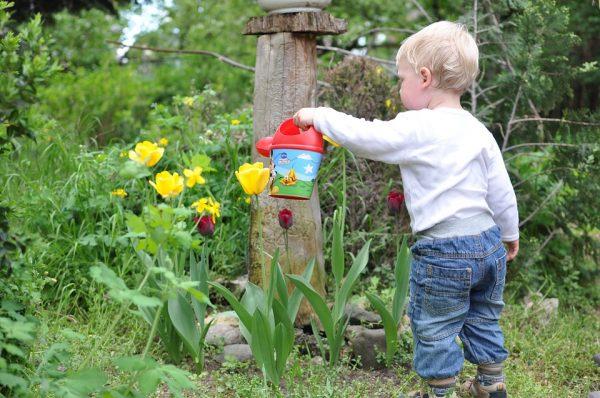 As we all know, there are certain attributes that potential house buyers look out for when seeking their next home. Generally, a decent-sized garden is quite high on the agenda.
If we were to speculate the reasons behind this, it usually relates to children. After all, in the tech-heavy world we live in, most parents are looking to give their little ones a break from this and get them out playing in the yard.
Unfortunately, not all gardens are equal. Some are more suitable for kids than others and through the course of today's post we will now take a look at some of the key tips you should look to implement in a bid to perfect the best child friendly garden you can.
The number one rule: you need a lawn
If you were to just take one piece of advice from today's article this first point is definitely it.
In short, you need a lawn. This is the easiest child-friendly garden tip you can take on. It's something that provides the perfect area to play on, with a reasonably soft surface. Granted, you will need some sort of lawn care guidance, but when compared to the alternative of a hard, concrete jungle it soon becomes clear that this is completely worthwhile for little ones.
Ponds: avoid like the plague
This next advice is also pretty straightforward. At one point they were completely fashionable, but anyone who has owned a pond in the past will know that this is a difficult area of your garden to maintain.
However, aside from the obvious maintenance issues, let's also talk about child safety. Unsurprisingly, this isn't safe in the slightest and if you are going to insist you keep your pond, at least put a fence around it or a cover that can protect against those worst-case scenarios.
The importance of a shaded area
This next suggestion might raise a few eyebrows. However, we really can't emphasize the importance of providing a shaded area.
In truth, this isn't just for your little ones. As we all know, hot weather is something that can get the best of us and that relaxing afternoon in the garden becomes anything but.
To make sure that nobody gets too hot under the collar, a shaded area can work a charm. This is something that will also appeal to the kids as they grow up – which isn't always the case with some garden changes.
Let the kids grow their own things
Finally, we are now in an era where there is more of a movement to become self-sustainable. Well, there's no reason why this can't start from a young age.