Give a feeling of warmth to the home with a rich array of trend colors for this winter season. Leather pillows, leather sofa, fur throw blanket, shag rug and snowflake wall art is the perfect warm up to the cold weather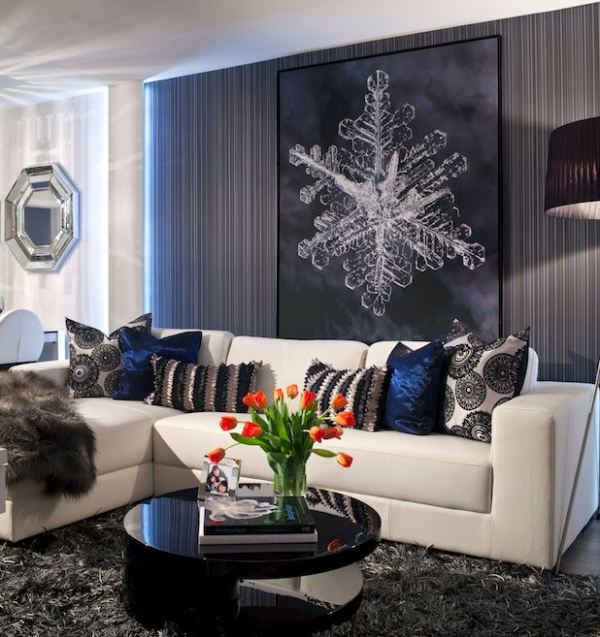 Walls with mysterious gray and fireplace mental.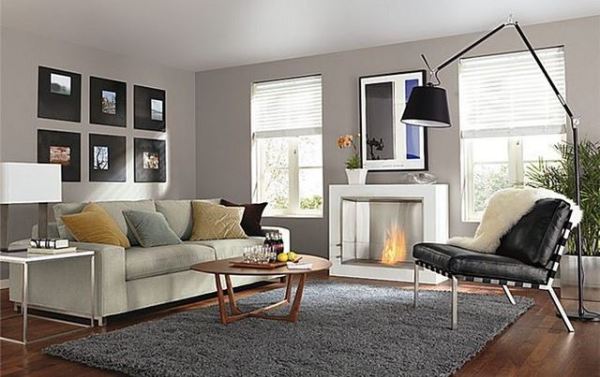 Set your home with a neutral shade of the walls suck as light navajo, cream and butter yelow on a piece of furniture in the space.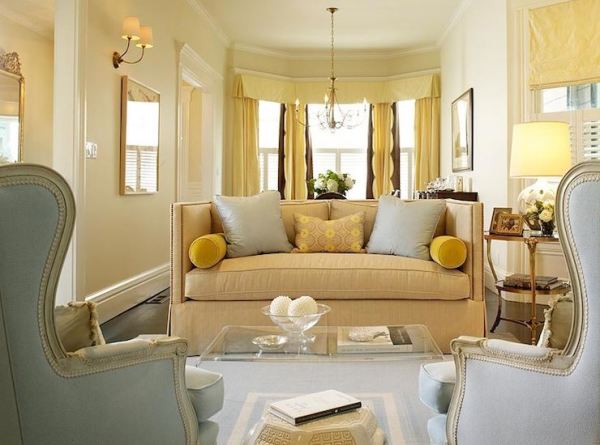 source
A warm palette of cream, beige and taupe is a natural fit for the living rooms for vintage style. Geometric shapes on the throw pillows and trellis motif on the rugs.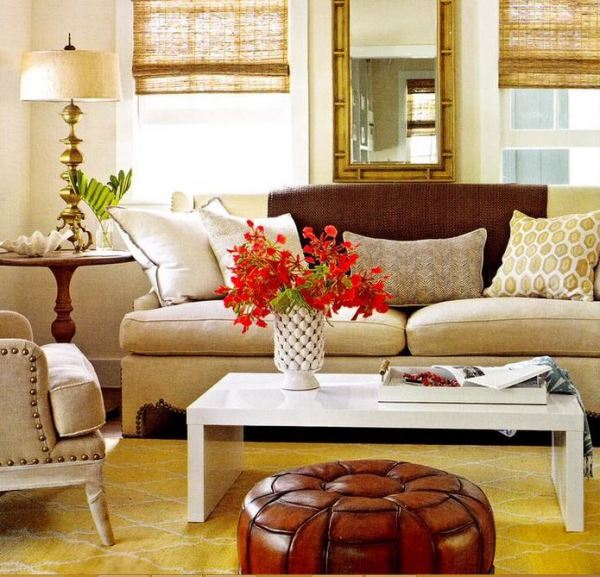 Window frames in very dark colors for a warm look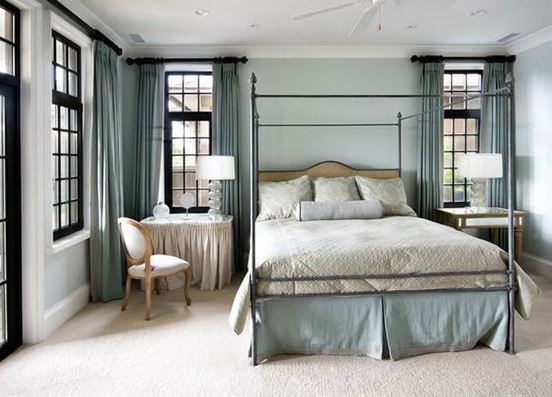 Blue plaid wallpaper, warm wood floors and cowhide rug during the winter create a look that is rich and beautiful.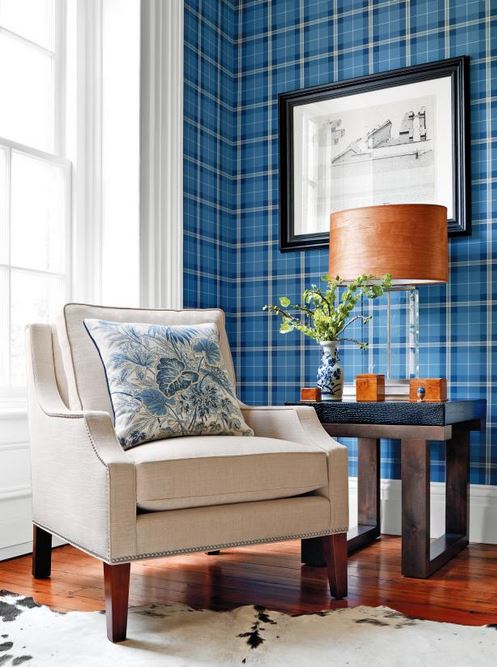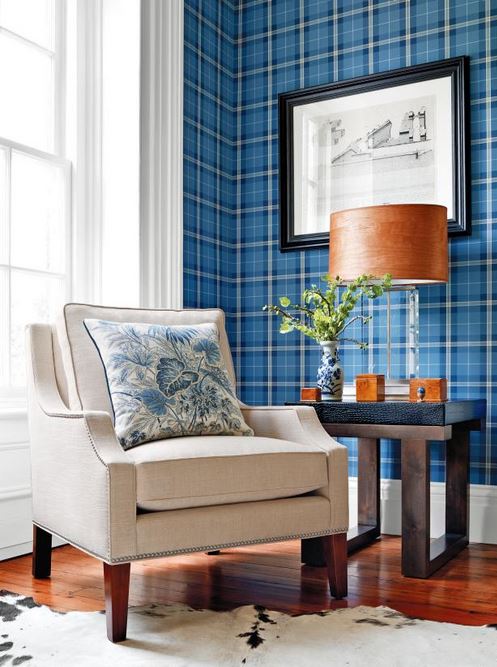 Warm up your entryway with radiant red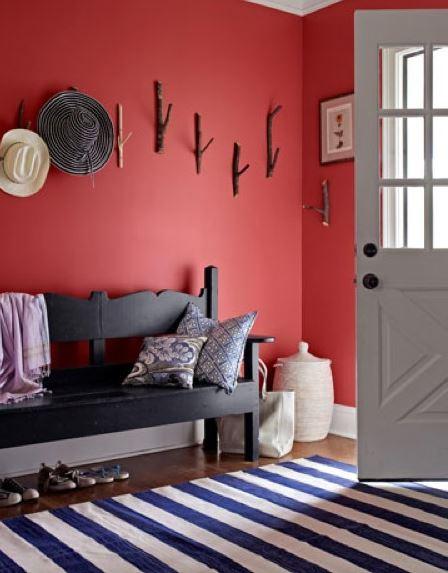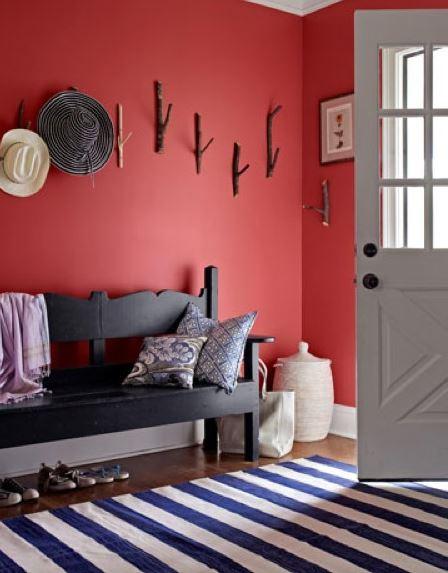 Casual elegance is trending this winter. Create an accent in the kitchen by painting a set of mismatched breakfast room chairs in the same color.