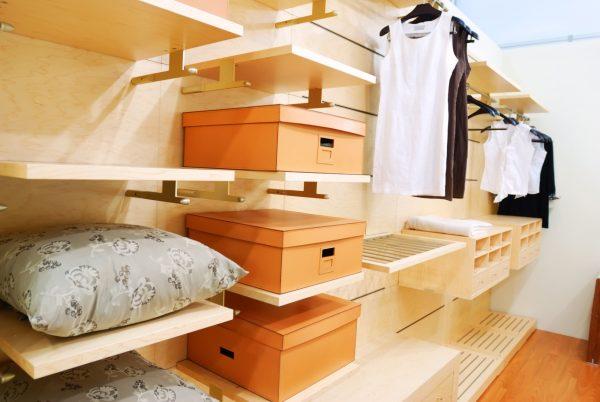 Are you ready to finally get your house in order? Here are some great home organization ideas to help you organize your home's clutter.
Are you looking to get your home organized, but aren't sure where to start? Organizing your home can feel like an overwhelming task. Luckily, with the right tips, the home organization process can feel a lot easier. Check out this guide to discover the top home organization ideas you need to try.
Start in One Place
Organizing your entire home can be daunting. This is why it's important to start in one room. Once you've selected the room you want to start in, stick with it until it's completely finished. Then, you can move onto the next area.
Declutter First
Before you begin organizing things, you first need to declutter. Chances are, every room in your house contains some items that you no longer use. Go through each item in the room one by one and put everything into piles. You should have a keep pile, a donate pile, a trash pile, a recycle pile, and a sell pile. Oftentimes, it helps to take all of the items in a room and put them in one big pile. This makes it easier for you to figure out if you have duplicates of the same item.
Buy Door Storage Hangers
If you're sick of having clogged up junk drawers, then you need to buy some door storage hangers. A few clear hanging shoe organizers will do just fine. Not only are they incredibly affordable, but they also allow you to see all of your items at once. Of course, we don't suggest you only hang shoes in these organizers. You can also use the organizer slots for gloves, hats, tools, cords, and other various items around your home that don't have their own spot.
Organize Your Cabinets and Closets With Clear Boxes
Hallway closets and medicine cabinets are other areas of the home that can get chaotic pretty quickly. This is why we suggest investing in some clear storage boxes to get these areas organized. You can buy these storage containers for just a few bucks, and they can really help you sort medicine and other random household items. Before you put these items in boxes, however, make sure you first sort and organize them. Then, label each box before storing it on the shelf.
Get Your Clothes Under Control
Many of us struggle to organize our closets in a way that makes sense. Luckily, there are several organization tactics that you can try, including:
Organizing your clothes by color
Organizing by season
Organizing by occasion
Organizing by type
If you have a lot of clothes, you may want to place the ones that are out of season in storage until the weather changes.
Home Organization Ideas: Are You Ready to Get Organized?
Now that you've read these home organization ideas, it's time to get organized. Before you know it, your home will be clean and tidy.
Be sure to check back in with our blog for more organization tips and tricks.