Very often we don't pay enough attention to the decoration of the hallway, although it is very important. The guest's first impression of our home will acquire just from the hallway, anteroom … It's very important to make an entrance in our home warm, welcome, tidy and that is not easy to achieve.
The design of the hallway doesn't have to be complicated, on the contrary, but must impress. Several appropriate decorative items and a few pieces of furniture are sufficient to do the hall, lobby, front entrance, pleasant, warm and interesting. And the slightest entrance can make an impression.
Most designers agree that should avoid pure white walls in the hallway. The white wall easily gets dirty, unlike the wall in color or with wallpapers. Experiment with wallpapers. Accent with wallpaper on one wall or part of the wall. If you choose a neutral color for the walls, use the carpet color or furniture in color to give life to the space. Avoid furniture with pale colors.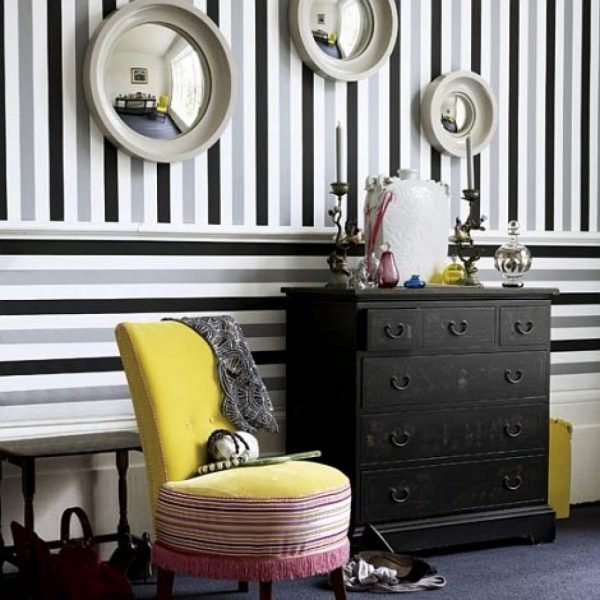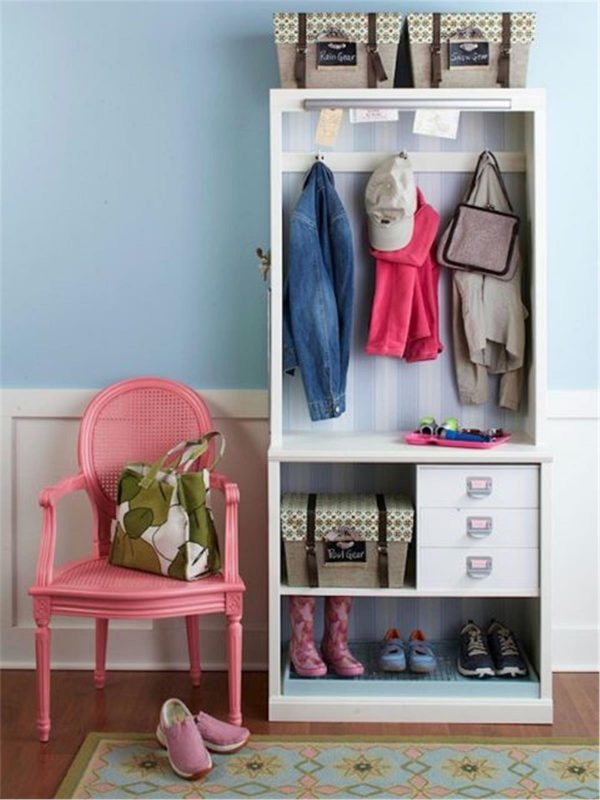 In the hallway is necessary to set a bench, chair or stool. The chair or sofa in the hall must impress. On a bench use pillows in color, with various designs, but which are connected with the base color.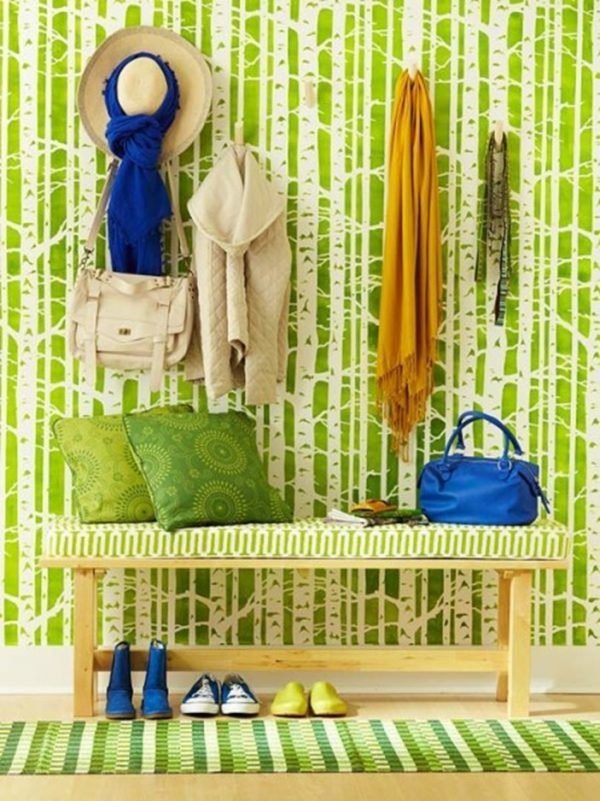 Image credit
The hallways are very often without daylight and because of that crucial importance is proper lighting. With lighting you can emphasize parts of the hall, you can set up a central lamp, or a combination of both.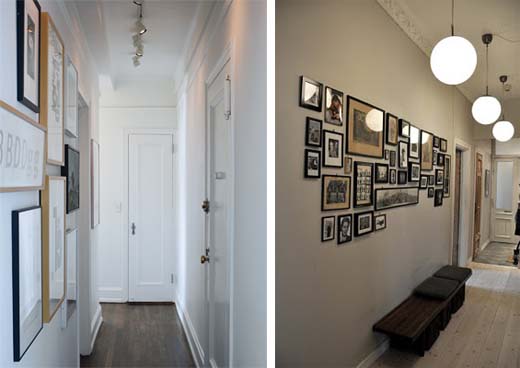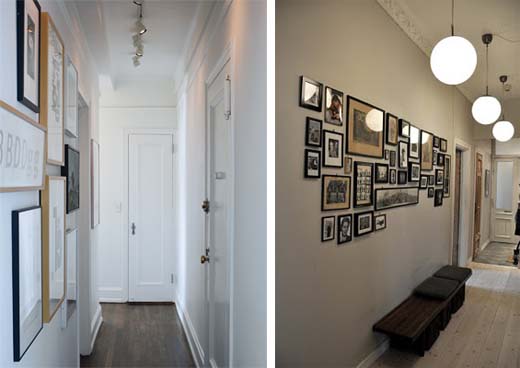 Image credit
Use it walls of the hallway as a place for a family gallery. Before anything hangs on the walls, plan the position of the frames. Put sheets of paper on the wall, and move them until you are satisfied with positioning.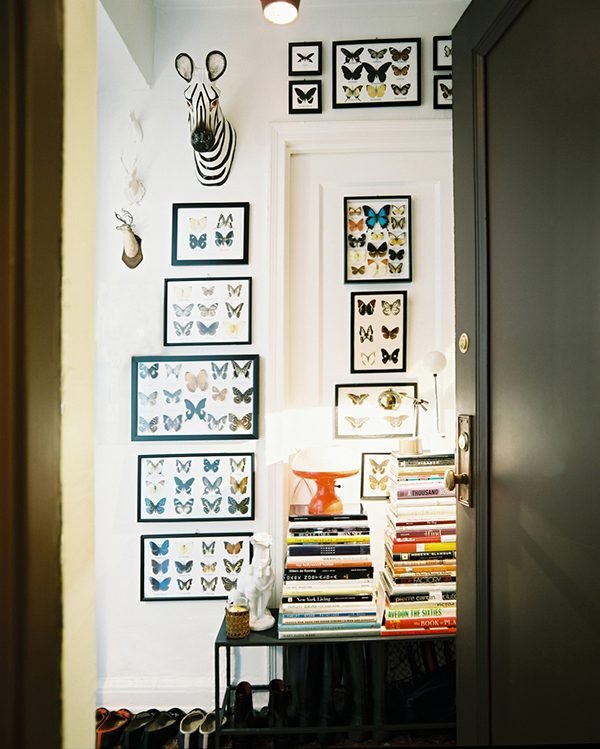 Image credit
Mess in the hall gives a negative impression, therefore keep enough space for shoes, umbrellas, coats …