The Covid-19 pandemic has resulted in many more people working remotely and doing distance learning than ever before. Creating a welcoming and comfortable workplace is essential for this to be effective. Here are some tips on how to prepare a space that is comfortable and conducive to helping you produce your best work.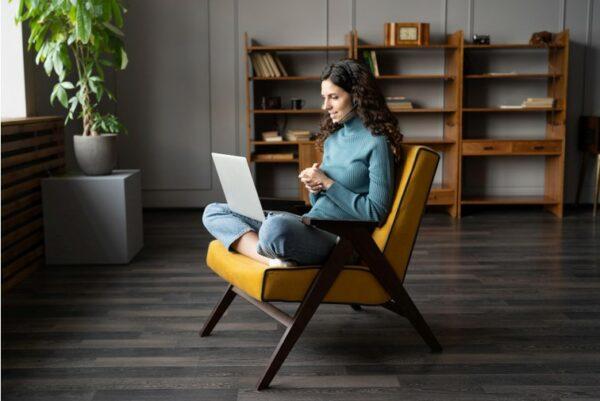 Convert a spare room or find a quiet location
Working remotely or distance learning requires a comfortable working arrangement. Working at the kitchen table is not the best idea. You should ideally use a room where you can close the door so you won't have too many distractions and disturbances.
If you don't have such a room, you will need to find a suitable spot in another location. A place under a staircase or a nook in a living room may work well. You need to be separate from most of the household activity if you want to be productive. You don't want your personal life to interrupt your work and vice versa.
Use the right furniture
If you want your workspace to be comfortable, your chair and desk will play an important role. A solid desk that's the right size will accommodate what you need to facilitate your work. Your desk should be the right height for you to be comfortable when you use your keyboard while sitting in a chair. A standing desk allows you to adjust the height, keep a monitor parallel to your eyes and reduce neck and back strain.
Desk drawers and a couple of shelves are some storage options that don't take up too much space. You need to keep your desk uncluttered and stay organized so you can always find what you need. A supportive, ergonomic chair will reduce aches and pains from sitting for long periods. Check that a chair offers support for your back and that the seat and arms are adjustable.
Use online education tools
If distance learning and work at the same time cause you some time constraints, you can turn to various educational resources for students. For example, a great site where you can find only FREE essay samples. You can learn how to write an essay by using good academic writing. Students who master the art of essay writing are more likely to achieve their academic goals..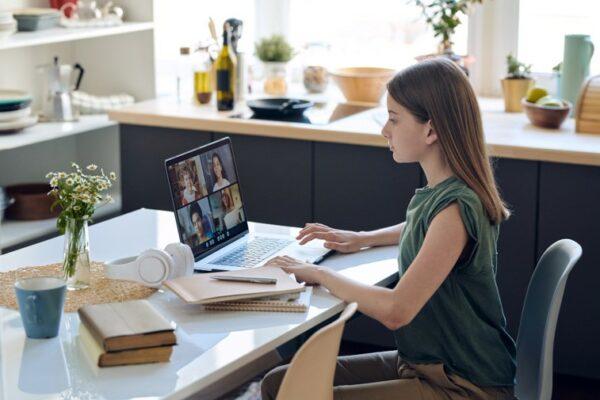 Make sure your equipment is suitable
You will need a reliable laptop or PC with a monitor that's the right size for your needs. An ergonomic keyboard can help to prevent stress from building up in your wrists and forearms.
A whiteboard can help you to establish your daily and weekly schedule. This will improve your time management skills. You can manage your deadlines with to-do lists and get reminded of important daily tasks.
It may be necessary to get a pair of noise-canceling headphones to help you to block out unwanted noises.
Use natural lighting where possible
If you don't have enough lighting, it can lead to eye strain, headaches and fatigue. Getting some natural light through a window can be very beneficial for you. This is the source of light that's most conducive to health and a sense of well-being.
You may need to supplement with additional lighting sources if you have limited window space. A desk lamp is useful for close work like reading. It's important to position yourself so you can avoid glare on your screen. Using indirect light sources helps you to reduce glare.
Bring in some plants
Scientific studies have proven that indoor plants can help to relieve stress and improve your state of mind. They bring in the soothing color of green, which makes you feel more connected with nature. Many of them act as indoor air filters and can eliminate common toxins from your environment. If you feel you don't have enough time to care for indoor plants, there are a number, such as cacti, aloes, spider and snake plants, that hardly need any care at all.
Conclusion
Success in business or with distance learning will depend on the quality of the work you produce. When you take the time to set up a comfortable working environment, you make it easier to focus and avoid distractions. Comfortable ergonomic furniture will help you to stay free of aches and pains. Having the right equipment will make you more efficient. With some natural light and plants, your environment will feel inviting and give you more motivation to work and study.
Author's Bio
Cory Shilling writes about the latest trends and current news for various top-rated websites. His blogging skills and part-time academic writing gigs have helped him grow as a writer. Combined with his ability to meet deadlines, ensure happy customers and use the latest tools to check the papers gives he an edge over other writers and editors.