As with any other industry, the interior design world is already thinking months ahead. What styles can be predicted to rise in prominence, and what will continue to find a place in homes across the globe? With our ear to the ground, we've collected a number of the biggest trends on the rise that will surely be on everyone's lips throughout 2019.
Layered Rugs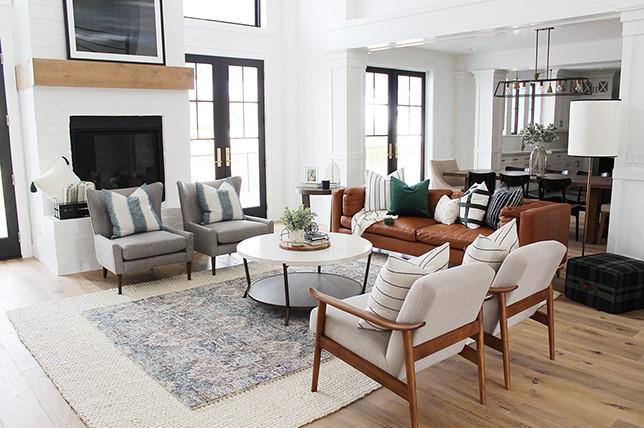 Yearning for a bit more out of your decorative rug? Layering rugs have easily become one of the biggest rising trends in home decor. With few rules, layered rugs are exactly what they sound like; layer a smaller rug centered on top of a larger one, diagonally over a sizable section, or play with patterns and use them in an overlapping fashion. Layering broadens the limitations of your rugs, and lets you not only literally cover more ground, but add dimension and increase your color palette in addition. Décor Aid's Interior designers suggest going with a large solid rug to cover the area of your room, and then layering with a more ornate decorative rug centered within a seating area or table to act as the stylistic anchor.
Deep Greens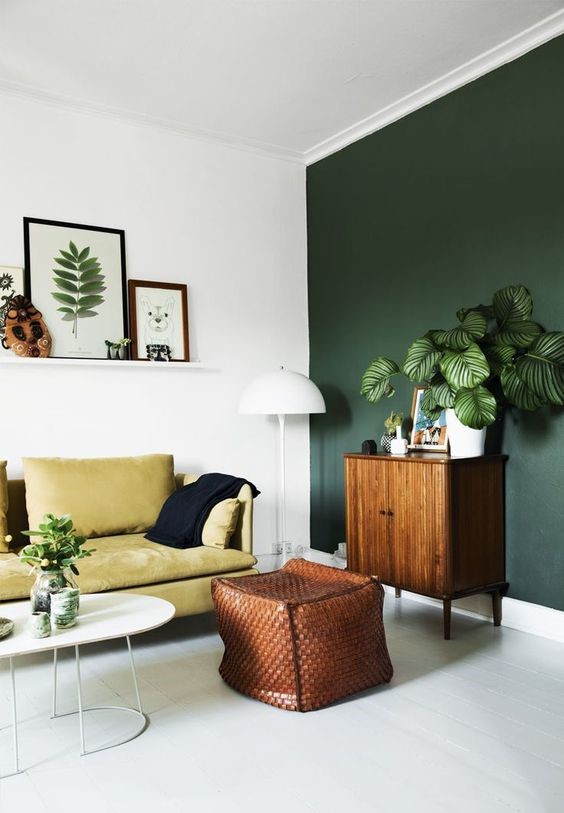 Image credit
The title of "color of the year" has built up such a reputation that the chosen color has to be striking. Because of this, paint brands are always on the forefront, catching evolving color tastes, and predicting what will be the next big thing with precision. PPG Paints recently announced Night Watch, deep green shade with subtle blue undertones and musings of hunter green. This shade has been deemed appropriate for 2019 because of its bold, rich nature. As homeowners and designers are opting for heavy, statement-making colors more frequently, it only seems right. The beauty of this shade is that it can be used in spaces small or large without sacrificing the illusion of space: this calming green makes the perfect shade for your entire space or even just an accent wall.
Living Walls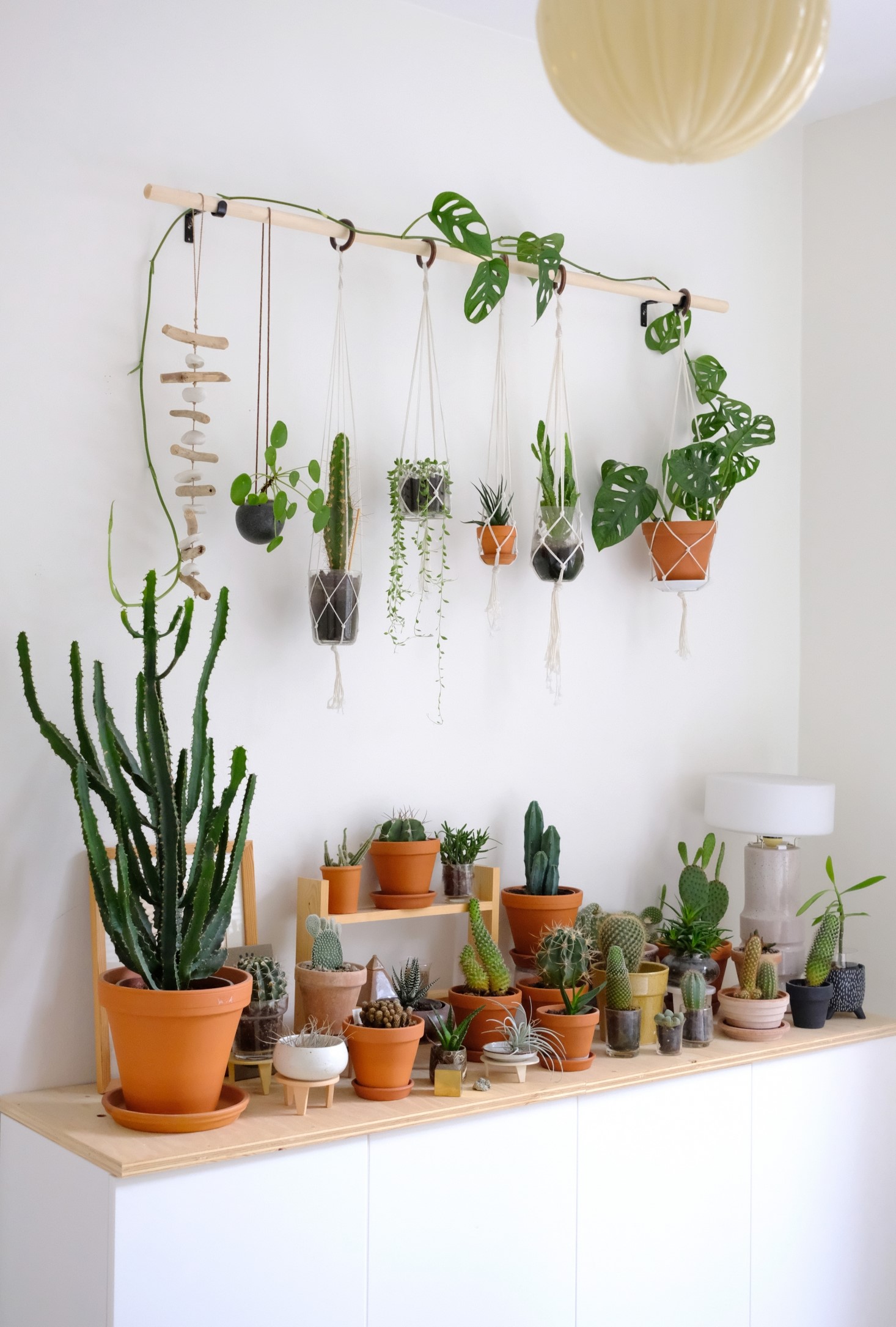 Image credit
Homeowners and renters alike have spent years bringing the outdoors in and maintaining a variety of plant life, but living walls push this idea a step further. Our designers firmly believe there's no better way to bring nature back into space without losing the curation and designed appeal than the addition of a living wall. This takes the image of overflowing greenery and sculpts it into a manageable, clean version. Though there is nothing more striking than a wall of lush foliage, not all living walls have to use the entirety of the space. Play around with sizes that suit your space best and allows for the best maintenance of your plants. And here's a tip: look to add plants that are also air-cleaning. Not only will they be a great visual addition, but they will function as an air purifier for your space.
Mixed Patterns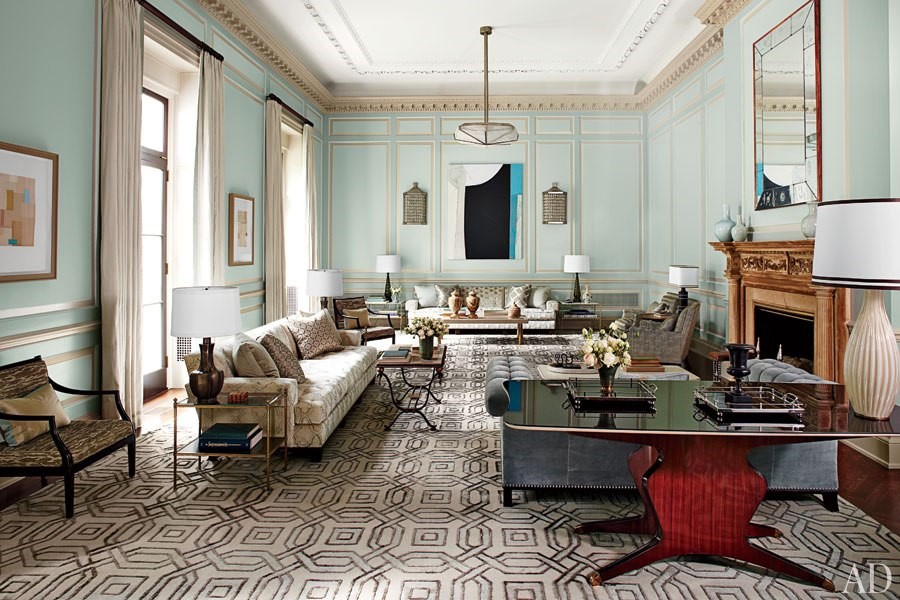 The lessons you were taught about clashing patterns have been turned upside down in 2019. Gone are the days where designers were limited to a single pattern or found it necessary to balance them out with solids. Mixed patterns are making a grand splash in the design world because they actually look quite good when used properly. Pay attention to common colors, styles, or shapes, and make the layering of patterns purposeful. Instead of being subtle, be brash and brave in your choosing. Be unafraid to incorporate patterns all around the space, including (but not limited to) wallpaper, upholstery, rugs, window treatments, ceiling patterns, and decor. Strategic and careful combinations of different but ever-so-similar pattern schemes will bring a lively unity to the room without frustrating the eyes.