Improve the level of comfort and warmth in your home with some fun and easy DIY ideas that will make every room in your house more enjoyable. An inviting home that beckons to family and remains in the minds of guests is a wonderful place to live. With these quick comfort tips for every room in the house, you'll never want to leave home.
Create a Restful Bedroom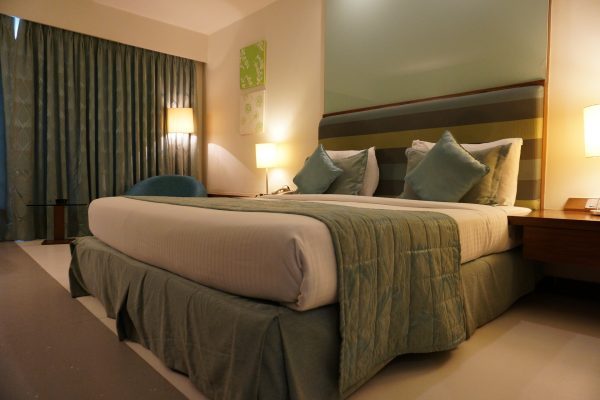 Your bedroom is one room that is key to a happy relationship and truly restful sleep. A cozy quilt set will keep you as snug as a bug, while a grown-up canopy gives the cocooning feeling of security while you sleep. Choose cotton bedding for maximum comfort under the covers. Don't worry about a wrinkle here and there. It's all about ease in this extraordinary room. Mixing ambient lighting with natural light will help set the perfect mood lighting for a romantic night and make sure to burn a candle in relaxing lavender or romantic rose aromas.
The Heart of Your Home
People often call the kitchen the heart of our home, however, a small kitchen poses problems with clutter. Make sure your kitchen is easy to move around your seating arrangement. You might not mind moving a chair, but a guest may feel uncomfortable in these cluttered spaces. Use a vibrant runner along cabinets to add warmth to your kitchen. A well-lit work area is essential, so choose innovative LED lights over standard bulbs that are more task-oriented. Burn yummy candles with cozy scents like sugar cookie and coffee shop that will make your kitchen inviting.
Create a True Living Space
The living room is often the busiest area of your home, so don't squish a bunch of over-sized furniture in here that you must crawl through like an obstacle-course. Layer deep couches and chairs with pillows and throw blankets that will smother you in comfort. Kick back with your feet on an ottoman, or plop down on a bag chair for hours of relaxation.
Lighting creates ambiance, and a lamp placed in a corner will accent a piece of furniture or art. A wax diffuser will make your home smell delightful with a soothing living room ready scent like cedar wood. Consider HVAC temperature zoning for added comfort in each room. Individual room temperature control from an HVAC service company is more energy-efficient than a single whole-home thermostat and will save tons of money over time.
Up Your Bathroom's Comfort Level
There's no place like your bathroom for comfort and relaxation. Choose towel sets in luxurious Egyptian cotton with a matching bath mat that'll have you stepping out of the shower onto plush comfort. Twinkly lights aren't just for the holidays. String clear, white strands around mirrors for a subtle lighting alternative to harsh overhead bulbs. Light a peppermint candle to relieve anxiety and fatigue during your morning bathroom routine. A dry home is hard on your delicate skin, while an HVAC air humidifier keeps bathrooms at the right humidity, so you're comfortable in your own skin without costly moisturizers.
Your home is your castle, and with these quick tips, you'll be comfortable in every room of your house.