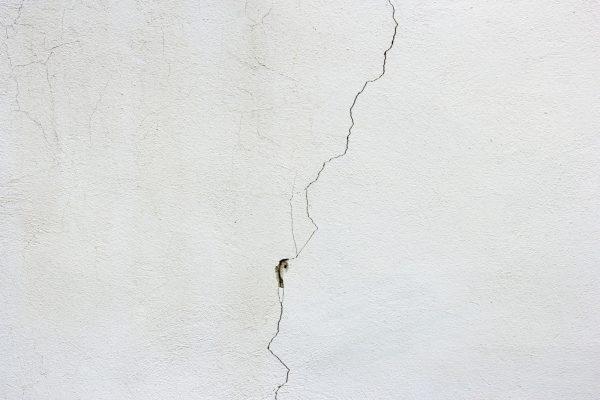 If your wall cracked, it could be a sure sign of your home's foundation settling. Here are four easy fixes while you wait for inspection and repair.
Did you just notice that a wall cracked in your home? The crack could have been caused by any number of things. In some cases, someone may have run into the wall and caused a crack to form in it. In other instances, a wall crack might be an indication that the foundation underneath your home is settling. You should have a professional come out to take a look at your home to see if you have anything that you need to worry about when it comes to the crack in your wall. They can investigate it and figure out what led to it appearing. You should also consider fixing the wall so that the unsightly crack in it doesn't drag down the appearance of your home. There are a number of ways that you can go about doing this.
Here are a few of the easiest ways to repair a crack in a wall in your home in a hurry.
Apply a Fresh Coat of Paint Over the Crack in Your Wall
A word to the wise: If you're looking for a long-term solution after seeing that a wall cracked in your home, this should not be it. If you simply paint over a crack in your wall, the paint will cover it up for a little bit. But before long, you're going to see the crack reappear.
That being said, painting over a crack in a wall might be a good short-term solution for those who only need to hide it for a little while. If, for example, you're planning on holding a party in your home and want to cover up a crack in the wall, for the time being, a fresh coat of paint should do the trick.
Again, you should not take this approach to cover up a crack in a wall if you can avoid it. You're going to have to go back and repair the wall for real in the future. But if you're in a real bind, this is a simple way to make a crack in a wall go away for a little while.
Use Mesh Wall Tape to Repair the Crack in Your Wall
Do you want to fix the crack in your wall and make sure that it stays fixed for the foreseeable future? If so, this is a much better option for those who just noticed a wall cracked in their homes. To perform this task, you'll need to begin by wiping away any bits of drywall that sit on the surface of your wall surrounding the crack. You'll also need to sand it down so that the surface is nice and smooth. From there, you'll want to fill the crack in your wall in with drywall compound (not spackle!) and place a piece of mesh wall tape over it. You'll then want to place more drywall compound over the tape and allow it to dry before sanding it down. You'll want to repeat this process several times with the drywall compound until you start to see both the crack and the tape disappear. It may take you three or four coats, but you'll notice the crack will go away a little more with each coat of drywall compound that you apply. At the end of this process, you can paint your wall and make the crack in it go away for good. It's hands down the most effective way to repair drywall cracks.
Attempt to Fill the Crack in Your Wall With Caulk
Utilizing the method we just described to fix a crack in a wall is going to be your best bet. You're going to make cracks disappear once and for all when you put mesh wall tape and drywall compound to the test. But if you have a very large crack in your wall, it's going to take a ton of time to take that approach to fix it. You're going to run through a lot of mesh wall tape and drywall compound in the process. You can try to repair a large crack in your wall by filling it with caulk. Purchase caulk designed to be used for this specific purpose and fill the crack in your wall with it. The caulk will do more than fill the crack in your wall. It'll also flex with your wall moving forward so that your wall doesn't crack again. Caulk is a solid temporary solution to a cracked wall. But even if you decide to go this route, you might still want to use the method laid out above at some point down the line. It's going to be better over the long haul than caulking your crack.
Put a Picture or Piece of Furniture in Front of the Crack in Your Wall
Would you rather have your wall inspected and then figure out how to go about fixing the crack in it, as opposed to wasting a bunch of time fixing it now, only to have to do it again later? We don't blame you. If this is the case, you can stick something in front of the crack in your wall, like a picture or a piece of furniture to cover it up for the moment. This isn't a "fix" per se, but it'll hide your crack until you can have your wall and your home as a whole inspected.
Wall Cracked? Try Taking One of These Approaches to Fix It
If there is a wall cracked in your home, it could be a major cause for concern. It could show that you have a foundation issue that needs to be fixed. But it could also be no big deal. If that turns out to be the case, use one of the methods found here to fix it. You can make a crack disappear in a matter of a few hours and not have to worry about it coming back anytime soon.
Check out our blog for more tips on taking better care of your home.