In this day and age, it seems like everyone has a few appliances in their home or office. From refrigerators to washing machines, these machines make our lives easier and more efficient. However, like any machine, appliances can experience problems and need repair or maintenance from time to time, sometimes you just need to install new appliances you have bought recently. In this guide, we will get you acquainted with the most common services available to you and why is it the wise choice to hire a professional.
What Services Are Available for Home Appliances?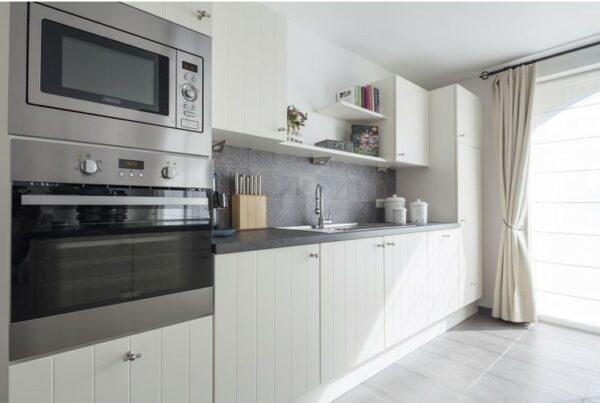 When it comes to home appliances, there are a few different types of services you can avail of. These include:
● Repair services – If your appliance is broken or malfunctioning, then repair services are the way to go. A technician will come to your home and assess the problem. Once they have identified the issue, they will repair the appliance and get it back to working order;
● Maintenance services – Maintenance services are designed to help keep your appliances in top condition. A technician will come to your home and perform a thorough inspection of your appliance. They will look for any signs of wear and tear and make any necessary repairs or adjustments;
● Installation services – If you're replacing an old appliance or buying a new one, then installation services are essential. A technician will come to your home and install the appliance for you. They will ensure that it is correctly connected and functioning properly;
● troubleshooting services – If you're having trouble figuring out why your appliance isn't working properly, then troubleshooting services can help. A technician will come to your home and diagnose the problem. They will then be able to recommend a solution to get your appliance back up and running.
What Are The Benefits Of Hiring An Appliance Service?
Hiring an appliance service company can be beneficial in a number of ways. Here are a few of the main advantages:
● Expertise – A professional appliance service will have the expertise and experience necessary to get the job done right. They will be able to quickly diagnose the issue and provide a solution that is tailored to your needs;
● Time savings – trying to fix an appliance on your own can take a lot of time and effort. Hiring a professional service will save you time and energy, allowing you to get back to your everyday tasks;
● Cost savings – attempting to repair an appliance on your own can be costly if you don't have the necessary tools or skills. Hiring a professional service will help you save money in the long run;
● Safety – trying to repair an appliance on your own can be dangerous if you don't have the right knowledge or experience. A professional service will be able to do the job safely and efficiently.
If you are located in Toronto, appliance service may help you to solve your situations with appliances.
What are the drawbacks of hiring an appliance service?
Hiring an appliance service comes with its share of disadvantages. The most common concern is the cost. Depending on the severity of the problem and the service provider, repair costs can be high, especially if expensive parts need to be replaced. There is often a service fee for the technician to simply show up and diagnose the problem, which adds to the overall cost.
Another issue is time. It can be inconvenient to wait for the technician, especially if you have a busy schedule. Some service providers may offer specific time slots, but delays are not uncommon, which could disrupt your day.
Reliability could also be a concern. Not all technicians are experts in dealing with every type of appliance or every possible issue. A less experienced technician may fail to properly diagnose or fix the problem, resulting in recurring issues.
Quality of service can vary greatly from one provider to another. While some companies offer fantastic customer service and aftercare, others may leave you unsatisfied.
Finally, there might be issues of trust and safety. Letting a stranger into your home to fix an appliance comes with inherent risks, even though most reputable companies vet their employees.
In all these cases, doing thorough research, checking reviews, asking for recommendations, and comparing service providers can help mitigate these drawbacks.
Conclusion
When it comes to appliance services, there are a few different types available. From repair services to installation services, a professional service can help keep your appliances running smoothly. Hiring an appliance service has a number of benefits, including expertise, time savings, cost savings, and safety, however, it also has its own drawbacks such as time, cost and so on. So, if you're having problems with your appliances, have a good look at your options and decide whether to hire an appliance service or do by yourself.