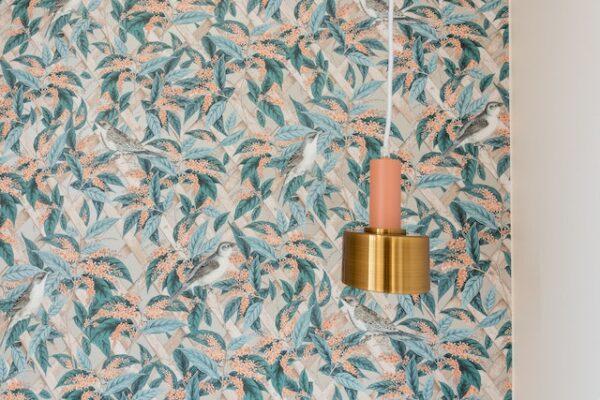 Image by Max Rahubovskiy via Pexels
When it comes to hanging wallpaper, preparation is necessary. And yes, preparing the walls for new wallpaper installation can take some time. But don't let that discourage you, the procedure is simple overall. There are just a few crucial things, you must complete before hanging wallpaper on. It's important to know that if the wall isn't properly prepared the paper-thin wallpaper will show any flaws or irregularities.
The wallpaper will not stick to greasy, dirty walls, old wallpaper, or paint. Also, your installation could encounter serious issues not limited to those visible. The best strategy is to put in the time and effort necessary to properly prepare the wall because doing so can prevent major problems from arising later. Keep reading to learn what is there to do.
Insulation for Walls
Check your home's insulation first to ensure that you won't have to worry about condensation or mold. If there is no insulation or insulation is damaged, then you need to think about insulation for walls.
Interior walls can be divided into two main categories: dividing walls that serve only as a room divider and separation walls that divide adjacent homes and apartments. Both of them can be insulated in a variety of ways. Every type of insulation varies in price, energy efficiency, and complexity of installation. Be certain that you are knowledgeable if you plan to do it.
Image by Max Rahubovskiy via Pexels
Smooth the Wall
Old nails and flaky paint should be removed from the wall to keep it smooth. Remove any outlet covers and light switch plates also. These should be easy to remove with a screwdriver, but it's best to turn off the electricity in the room first to prevent a potential shock.
After you have taken out all the removable items, you probably still need to work on smoothing out the remaining areas. Use sandpaper on uneven surfaces to reduce bumps, also vinyl spackling paste helps fill any gaps. If your wall is textured, wallpaper installation on these types of walls may result in mold-friendly micro-pockets. Apply a layer of joint compound, also known as drywall mud, to try and smooth it out.
Wash the Wall
It's necessary to wash the wall after it has been smoothed. Also, this process needs to be repeated, right before the installation of wallpapers. There might be a variety of tiny dust particles on your wall after you've sanded it.
To remove grease and other buildup, use a powerful cleaner on the first pass, such as sugar soap or TSP (trisodium phosphate). Using a mixture of hot water and a small amount of vinegar will work if the wall already has paint on it. Then, about 24 to 48 hours before hanging your wallpaper, you should go over this cleaning step once more with a soft, damp cloth.
Apply Primer
It's crucial to test the surface's suitability before you start applying the primer. Apply a small amount of primer to a spot on the wall to accomplish this. Check back in 24 hours to see if there is a problem with the primer.
If you decide to paint walls before hanging wallpapers, you need to know that it may take up to 30 days for some paints to fully fix. So be sure to give a freshly painted wall a month to dry before hanging wallpaper on it. However, the primer dries very quickly, so you only need to wait a day or two. You can hang your wallpaper after the wall has dried completely and 24 hours have passed.
Image by Timothy Paule II via Pexels
Final Words
All these procedures are required, to get your wall ready, and prepared successfully for wallpaper. It's a good idea to use wallpaper liners for uneven walls. Naturally, you should gather all the necessary supplies before starting. Don't worry if you get more wallpapers, there are always a variety of ways to use leftover wallpaper if you have any.
To ensure that you get the most value out of your wallpaper purchase, it's critical to understand how to prepare your wall for wallpaper. The more precautions you take in advance, the more resistant you will be to all potential negative outcomes. So when you have the chance to purchase the wallpaper of your dreams, prepare your walls first and luck will follow.