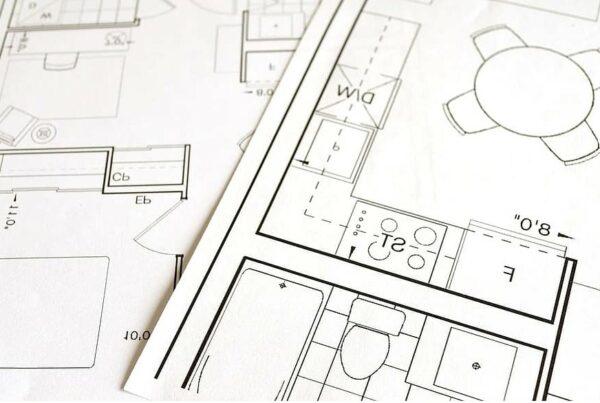 When it comes to transforming your home, the possibilities are endless; whether you desire a complete home makeover or want to update one room with creative ideas, something will meet your needs and budget.
Start by developing an overall plan of attack based on the scope of your project. If you're planning larger renovation projects such as changing flooring or adding walls, understand all the steps involved and what other trades may be necessary before starting work. However, you can often tackle smaller projects like painting or updating furniture without bringing in extra help.
Once you know what kind of renovation project you're embarking on, you must look into the latest trends and styles. Research can help you identify whether a particular style or design will work for your space. For instance, a modern contemporary style might not be ideal if you have an older home with traditional fixtures and decor. Likewise, if you want to add more storage space to a room but want to avoid investing in expensive built-ins, consider using dividers or shelving units instead.
In addition to researching current design trends and ideas, looking back in time for some vintage inspiration can also be helpful. Retro furniture pieces are making a comeback in interior design and can bring character to a. Alternatively, consider mixing and matching different aesthetics for an eclectic look.
When it comes to colors, the options are limitless. If you want to add more visual interest to your space, choose colors that will contrast or complement each other in harmony. You can also mix various shades of one color to create a subtle yet sophisticated effect. And don't be afraid of using bold colors; they can help revitalize a dull room and make it feel more vibrant.
Consider the details when creating your ideal home renovation project. Accessories such as area rugs, wall art, and throw pillows can all make a big difference in the room's overall look. Adding plants and natural elements can also help to soften up a modern space or give an outdated room a refreshed look.
Look out for specially designed hardware
When renovating your home, hardware is an often overlooked detail that can make all the difference. Specially designed hardware, such as custom-shaped handles, knobs, and hinges, can bring a unique flair to your interior design.
One type of hardware you may want to consider for your renovation projects is artistic cabinet knobs. These pieces are typically made from wood or metal and come in various shapes. Whether you want something new and modern or something more ornate and antique-inspired, there's a knob style that will work for you. Additionally, installing door handles with geometric patterns or abstract designs can add a subtle yet stylish touch to any room.
Another type of Rous Hardware is vintage pulls or latches from furniture pieces from the past few decades. These can be used as retro accents in your kitchen, bathroom, bedroom, and other home areas. The key here is to select products with small enough details so they won't overpower the room's look but add a hint of nostalgia and charm.
Pay attention to the importance of lighting when elevating your home renovation project. Installing light fixtures with intricate designs or bold colors can draw attention to the room's key points while offering functional illumination. Pendant lights with glass shades or cluster chandeliers are popular choices for making a statement while providing bright lighting sources in any space.
Remember to bring the outdoors into your home. Incorporating plants and natural elements throughout a room can add texture and life to the space while improving the house's air quality. Greenery, such as ferns and succulents, is easy to spruce up a space while adding personal style. Additionally, consider building a deck or patio outside for additional living and entertaining space during the spring and summer.
Keep it eco-friendly
If you want to make your home renovation project more eco-friendly, there are plenty of options. One way is to use sustainable materials such as bamboo, cork flooring, or recycled glass countertops. You could also install solar panels or energy-efficient appliances that can help decrease your utility bills. Use natural cleaning products over harsher chemical alternatives for a healthier living environment.
The bottom line
Regardless of the scope of your renovation project, it's essential to take your time when making decisions and researching different styles and trends. You can create a beautiful and functional space with creative thinking and strategic planning. After all, a well-designed home should be something you enjoy coming home to every day.