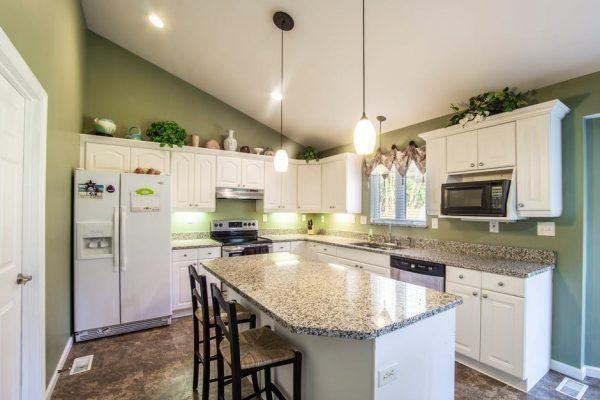 Are you thinking about renovating your kitchen? Read this article to learn more about DIY kitchen renovations and if it is a good idea for you.
If you plan on performing DIY kitchen renovations, you should take all the precautions to prevent mishaps. It is helpful to take precautions to avoid mishaps when performing DIY kitchen renovations because of how extensive and expensive kitchen renovations are important. To ensure that you know how to renovate your kitchen, we are giving you 6 tips to help you avoid kitchen remodeling mishaps.
Get ready to have a beautiful, brand new kitchen!
Start with a Full-Scale Model Design Plan
The best way to accomplish avoiding DIY kitchen reno mishaps is to have a full-scale kitchen model design plan. To have an effective kitchen remodel design plan, your plan should be detailed and extensive. This means planning for everything from the location of your appliances to the color of your trash can.
Although you are doing a DIY kitchen renovation, you should also plan to have a professional designer to look over every aspect of your kitchen remodel. Doing so will minimize the possible number of cost-inducing mistakes you make.
Install Lighting Fixtures, Cabinets, Countertops, Appliances, and Flooring
It is important to properly install all the vital kitchen appliances when you renovate your kitchen. Otherwise, your kitchen won't be much of a kitchen. Some of the most important kitchen appliances to focus on include light fixtures, cabinets, countertops, appliances, and flooring.
Countertops are expensive but necessary for a model kitchen. If the cost of installing new countertops is too much for you, you can install a temporary countertop. Temporary countertop options include painted marine plywood and cheap laminate.
If you want to make installing new cabinets easier on you, install ready to assemble cabinets. Although a little cheaper, these ready to assemble cabinets are still of good quality. Although new light fixtures, appliances, and flooring can also be expensive, it is worth the investment.
Budget for Sinks and Fixtures
To help you pay for expensive kitchen appliances such as sinks and fixtures, you should budget ahead of time. You can purchase a good quality sink or light fixture for a price that is not much below that of high-quality light fixtures and sinks. Just do your research ahead of time and stick to a consistent sink and fixture finish, and you should be fine.
Gut and Redo the Electrical and Plumbing
Gutting is messy but often necessary. To ensure that this part of your kitchen remodel goes well, have a contractor look over all your gutting procedures. It is important to note that you should haul all your kitchen appliances to another room while gutting your DIY kitchen.
Take Advantage of Unused Storage Space
To make the most use out of your DIY kitchen, utilize any unused storage space. For example, you can install backsplash racks in the unused space of the kitchen.
Don't Overspend
Although you should invest in your kitchen, you will regret it if you kill yourself and spend every penny you have on it. Thus, make sure to budget for the entire DIY kitchen remodeling process and not overspend on appliances.
All the Work Will Be Worth It Once Your DIY Kitchen Renovations Are Complete
If after all this information, you are still asking yourself should you DIY your kitchen renovations, the answer is yes. Although performing DIY kitchen renovations is expensive and time-consuming, it is worth it to have the kitchen of your dreams.
To learn more about kitchen remodelings and appliances, check out the kitchen section on our website.