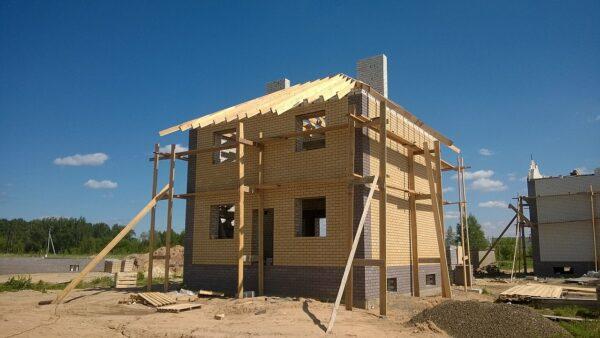 Owning a house. We can all agree to say that a lot of people, all around the world, share this dream to a certain extent. I mean, considering how many years I have been living as a tenant, paying a monthly fee to live to have a "home", I can certainly see the attractiveness of owning your very own home and being able to adapt it, transform it, organize it and pretty much personalize it the way you like it.
There's also the fact that houses are considered an investment, thus, you can always recover the money you paid for it later on, and in some cases, they are even used as a form of asset to generate profits in the long-term run.
But the biggest reason people dream of having a house is because they want a place they can call home, a place that they certainly own. The sad thing is that not everyone is in the position to either purchase a house or have a house built. It can be a very expensive process, and if you decide to get your home built, it can be a very time-consuming and stressful experience.
How People Usually Approach the Situation
Let's say you are in the financial position to afford to build a house, and you want to learn more about it. Well, the common answer to this situation is to hire custom house builders, mainly because building a house by yourself is a near-impossible adventure. However… Hiring a contractor that focuses on the home building is yet another challenge on its own, thus, in this article, we will showcase some of the things you should be paying attention to if you want to enjoy not only a more enjoyable process but also, your desired outcome.
Why Hire a Professional Home Building Contractor?
As mentioned earlier, building a house by yourself is pretty much an impossible feat. And I say pretty much mainly because it is still possible for a single individual to buy their own house. The problem is that building a house by yourself is a very time-consuming, and dreadful experience, and it also requires knowledge, training, tools, gear, and a substantial amount of materials which you will have to handle all by yourself. Now, let's say that you decide to either hire individuals or get help from acquaintances. The problem remains the same: You need a lot of things to ensure that the result is the one you expected, and consider that if you mess up one aspect of the whole process, you might end up dealing with a faulty structure, and a faulty property.
Professional contractors, on the other hand, are not only trained and equipped in the arts of building homes but they are also experienced in the process and understand all the systematics aspects of it, which guarantees a sturdy structure with a good-looking design. And since they are the ones handling it all, you only have to take care of the paperwork, and make sure that they are abiding by the terms of the contract. And at times, as showcased over in this article, it can even be cheaper. That being said, the greatest appeal of having a contractor build your home is that you will be able to have the house of your dreams, in a location that you like, which for a lot of people, is a priceless reward.
The Difficulties of the Process
The biggest problem people usually have when it comes to hiring a contractor is that they have no experience in the process, and they don't prepare themselves for it, thus, it results in undesirable outcomes. For that reason, you should make sure to prepare yourself for the journey. To do that, you should definitely:
1. Understand what you are looking for. If you are looking to build a house from scratch, custom house builders are usually the best option out there, mainly because they focus on all aspects of the process, including the design of the house. A lot of communication is involved in this process since the input of the contractee is highly considered for the sake of creating the perfect representation of their dream home.
2. Go for high-esteemed contractors. Reputation is essential for contractors since it shows their professionalism and capabilities without even needing to hire them, thus, you want to look for contractors that are reputable in the industry. Referrals are also a good way to deal with a contractor as well, especially if you are receiving referrals from people who hired said contractors for a similar process to yours. Make sure that the contractor is licensed as well!
3. Take your time to decide. The best approach to hiring service providers is always taking your time. The more time you take, the more providers you can contact, thus, it is easier to make a list of all the choices at your disposal, considering their prices and terms.
4. Don't be shy to give them a call. There's no better way to get to know a contract than calling them. Thus, to make the list we mentioned earlier, make sure to contact them and get to know them better.
After you've done these 4 steps, now it's time to take things to the next level and meet them. If you can, try also visiting some of their current projects as well.