Energy costs take a huge bite out of your budget every month. But modern technology is giving people more ways to cut their utility bills while reducing their dependency on dwindling resources. Take a look at some of the following ways you can save money and reduce your carbon footprint.
Set Up Rain Barrels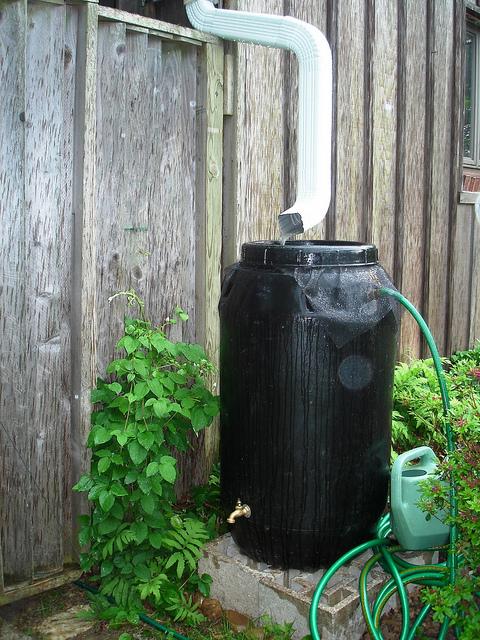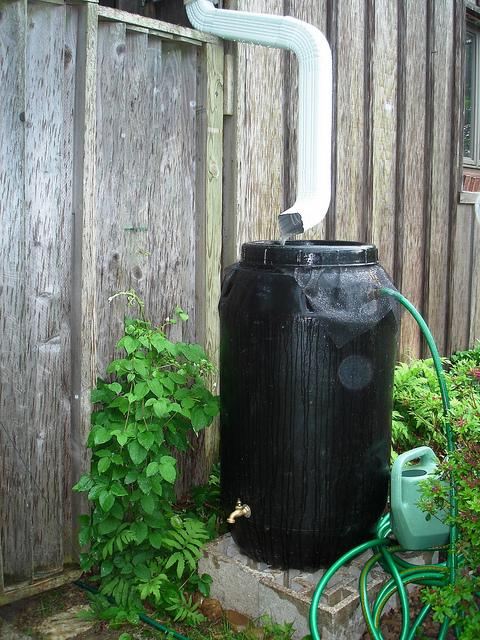 Image via Flickr by Arlington County
Take a lesson from the past and use rain barrels to collect water for nonpotable uses such as watering plants, washing your car, or flushing toilets. Purchase a large rain barrel with a spigot at the bottom, then set it up on concrete blocks. With this setup, gravity can help push water through a hose.
To collect the most rainwater, place the barrel under your gutter's downspout, cutting it to fit the gutter so that water funnels off the roof and into your barrel. Making your own rain barrel is a great do-it-yourself project.
Use Windows and Fans
Air conditioning makes hot weather bearable, but an air conditioning unit uses much power. Adding ventilation, such as with open windows or fans, can help reduce your dependency on air conditioning and cut down costs on your electric bill. When trying to let cool air in, make sure windows on both sides of the house are open, especially the side that is receiving wind. Then set a fan in the downwind window to draw warm air out of the house.
Ceiling fans are great, too, for creating a wind chill effect without lowering the thermostat. The breeze from ceiling fans makes the room feel 5 degrees cooler and allows you to raise the thermostat a few degrees and still feel cool.
A whole-house fan is another great cooling device. These fans, installed between the ceiling and attic, pull in cool air through open windows and cut the need for air conditioning even in warm weather. In addition, these fans are energy-efficient units, costing only 10 to 25 percent as much money as running your air conditioner.
Install Smart Power Strips
Did you know that keeping appliances plugged in, even when they're turned off, drains electricity (earning them the nickname energy vampires)? Simply turning off a television or computer doesn't stop the flow of power. However, you don't need to unplug the television every time you turn it off. Instead, you can buy and use a smart power strip.
This device controls power and stops the flow of electricity when a device goes off. Many people already use power strips around their homes, but making the switch to smart strips is an equally smart idea. Smart power strips keep one or two outlets hot so that when your television is off, the DVR still gets power to record your favorite shows. Additionally, you can keep the coffee maker plugged in and programmed to brew your morning coffee while other appliances, such as the toaster, turn on only when needed.
You can find other ways to cut down utility bill costs and help the environment. Look for the yellow Energy Star stickers on appliances, insulation, and HVAC units to help you find energy-efficient appliances. Even toilets come with dual-flushing components, letting you flush with less water for liquid waste and more water for solid waste. Take a look around your home and see where technology could benefit you to create an eco-friendly home.