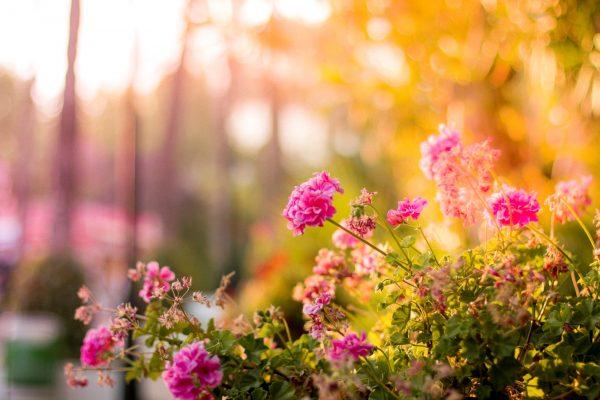 Today, more people than ever like to get their hands dirty by growing flowers, plants, and veggies. Over 77% of American households have a garden, which is an all-time high for the nation. And why wouldn't this be the case? Gardening is an awesome way to reduce stress, get vitamin D, and feel creative.
Because your garden is such an important space, it's important that you get the best garden decor ideas out there for creating the perfect landscape. Read on to learn how you can make your garden look amazing and show off your love for the outdoors!
Plants, Flowers, and Foilage
Growing beautiful and unique plants is essential to any garden. While classic flowers like marigolds and roses are great, you can't rely on these traditional plants too heavily if you want to stand out. Make sure that you get some unique and interesting flowers like bleeding hearts, sunflowers, and Himalayan poppies. Consider growing plants that are unique to your region as well. There's nothing like native plants to get your garden thriving. Milkweed is always a good choice for midwestern households. For southern and western homes, different species of cacti are fun to cultivate.
Grow Your Own Fresh Food
Did you know that 1 in 3 US families grow their own fruits and vegetables? Well, it's true! Growing fresh food in your garden serves both aesthetic and practical purposes. Red and yellow peppers add a pop of color to your garden and are delicious to stuff with cheese or quinoa. Make sure that you grow many different types of fruits and veggies so that you can plan out balanced and well-rounded meals with what you grow in your garden!
Create a Rockscape
Rockscapes have become increasingly popular in recent years. These are basically, configurations of different stones placed around the garden to create unique and visually engaging patterns. Small stones laid out into shapes like spirals, stars, flowers, or even words are pretty amazing. You can also use flagstone to create jagged, natural-looking pathways through the garden. Consider growing small flowers like lily-of-the-valley or moss in between each stone. This will give them a soft bed to lay against and make your garden look more varied in texture. It also helps to protect your feet if you choose to use sharp flagstone.
Fly a Favorite Flag
No matter how you choose to decorate a garden, including a flag in the midst of it, can show off your values. Whether you want to display an American flag to show patriotism, a rainbow flag to show LGBT pride or a custom design that you've created, this is a great choice.
Take a look at some of the best flagpoles and accessories that you can use to let show off your pride in whatever you love! You can purchase full telescoping kits that let you raise and lower your flag whenever you wish. You can also purchase spare parts here to ensure that everything works smoothly and that your garden landscape looks as amazing as possible.
Use Fun Garden Decorations
Everyone loves looking at the various garden statues when at their local nursery shop. This makes sense- after all, there are so many types of decorations to choose from! Whether you want a small colorful gnome or a large black-and-white painted frog, there's an option out there that you're sure to love. Next time you browse these statues at the store, why not purchase one that catches your eye? These statues are easy to incorporate in any landscape. They're also similar to wearing jewelry in that they accessorize your garden and show off the things that you're most interested in.
Include a Bird Bath or Miniature Pond
If you want to bring a little bit of life to your yard, including a birdbath or fish-filled pond in your landscaping is a great choice. Birdbaths are a lot of fun if you want to sit there watching all different species of birds have fun splashing around. If you leave a bird feeder out there, too, you'll have even more of a cute show! Not a bird person? Consider building a pond in your yard! Not only can you add some fish to it, but you can use it to grow all sorts of water plants like colorful hyacinths. A pond takes a bit of work to keep up, though, so keep that in mind. If you're willing to put in the time, however, it's a lot of fun to cultivate. You can spend time with your family taking care of it!
Let Your Kids Have Fun
If you have children, then keeping them curious, engaged with learning, and occupied is always a priority. Kids will love to paint rocks to add to your rockscape and cultivate their favorite flowers. Give each of them their very own section of the landscape to work with. This will teach them to be responsible for their own space and will encourage them to spend time learning and being active outdoors. There are a lot of benefits to this including stress relief, independent learning, giving them a feeling of fulfillment, and, of course, occupying them so you can relax in the sun.
More Awesome Garden Decor Ideas
While there are many ways that you can make your house a home, landscaping is one of the best ways to express yourself.
Now that you know some great garden decor ideas, it's time to learn more about the types of plants and flowers that you can grow. Check out the 'garden' tab on our home page for some more ideas! We hope you have an amazing time decorating in a way that expresses your personal style and your love for your space.