On the internet, you will find a million ideas how to make more order in the home, and today we decide to present some of them.
Kitchen cabinet on wheels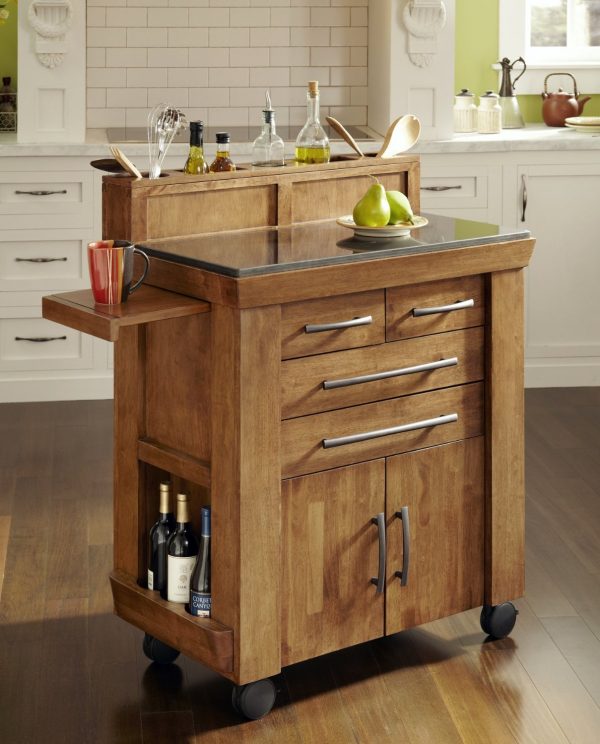 Baskets for towels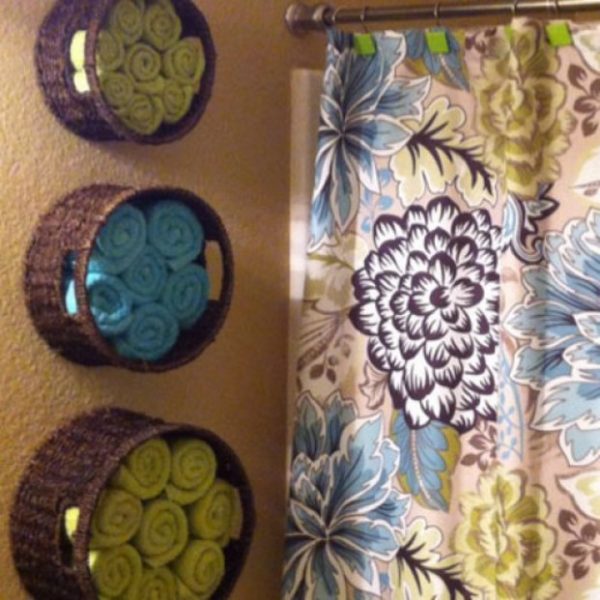 Image credit
Set the lids of the jars on the lower surface of the hanging cabinets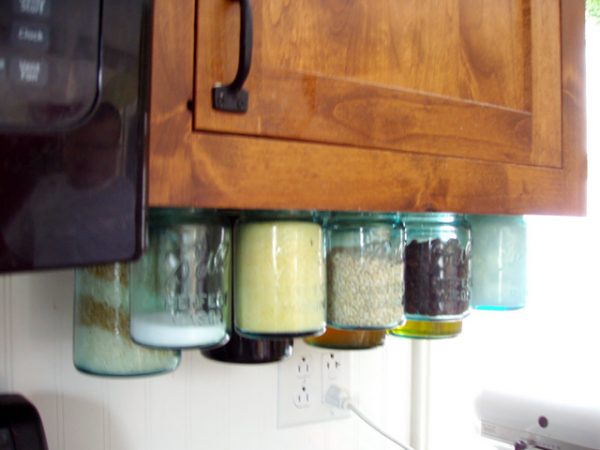 Sliding drawer to the fridge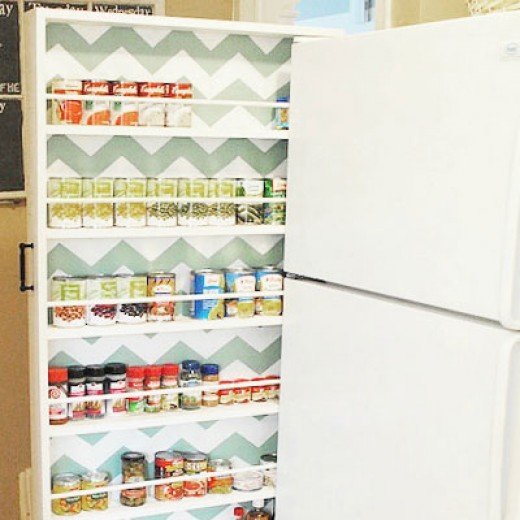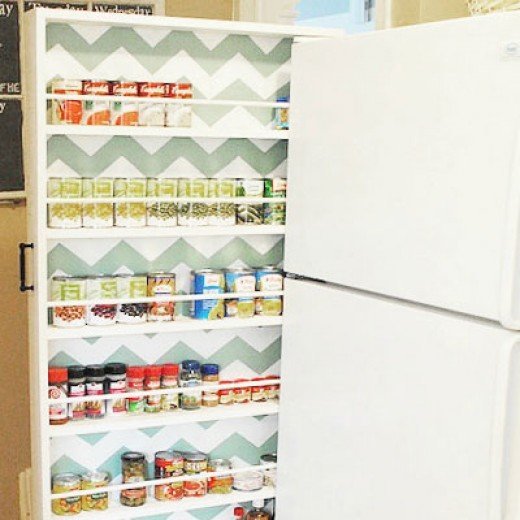 Image credit
Set the covers of pots on the door of the cabinet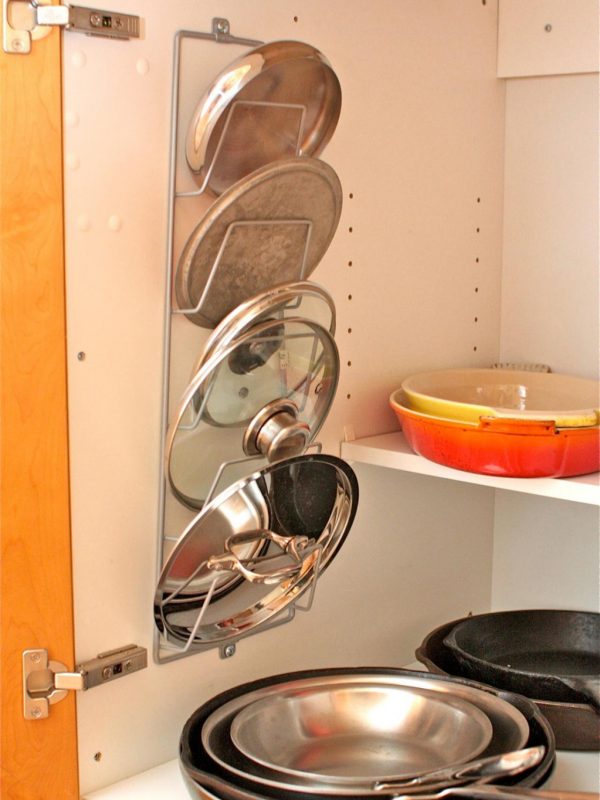 Cans fastened horizontally for different paraphernalia.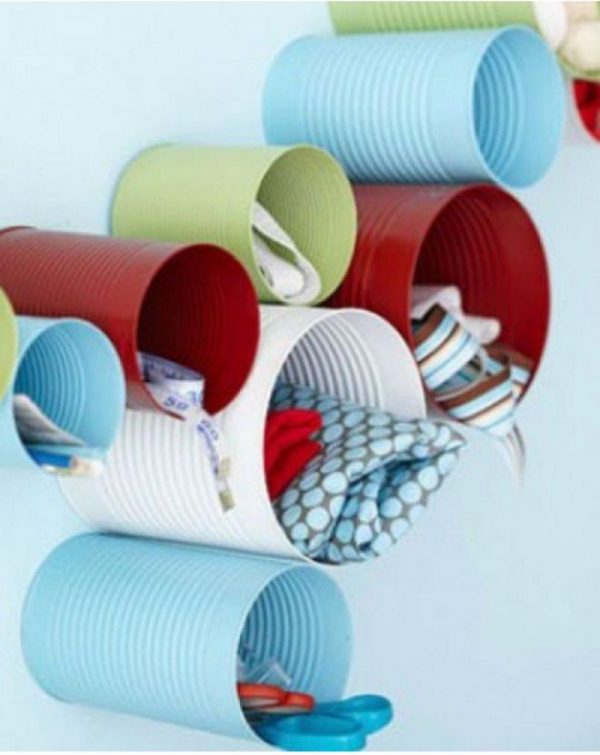 Each bed can have drawers. Just set the wheels.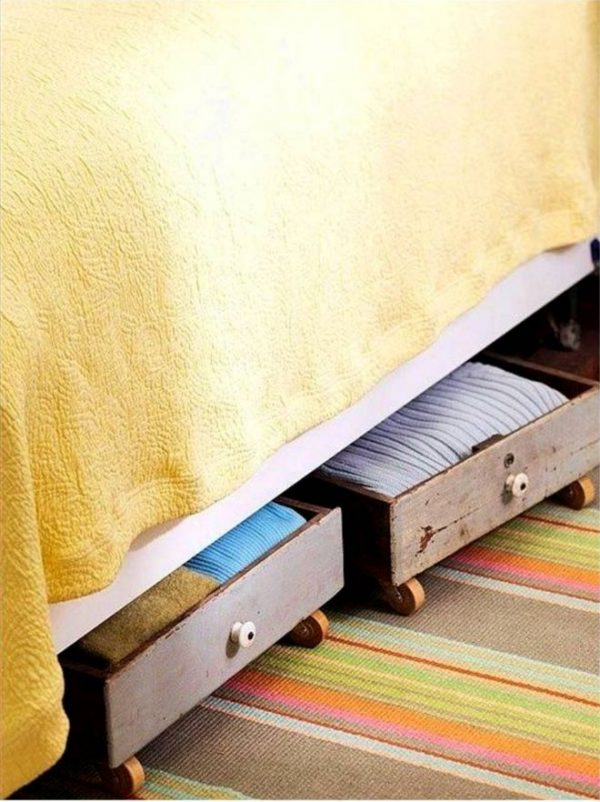 Folding table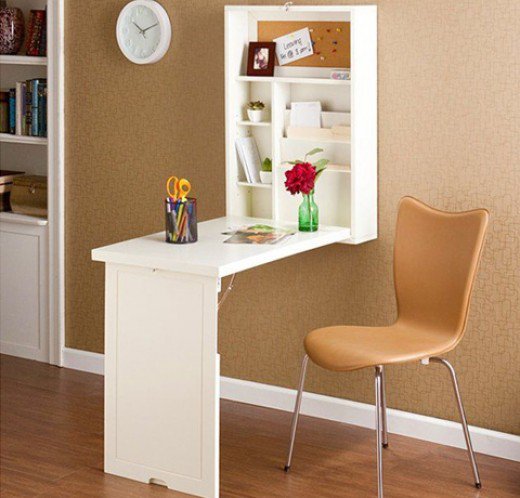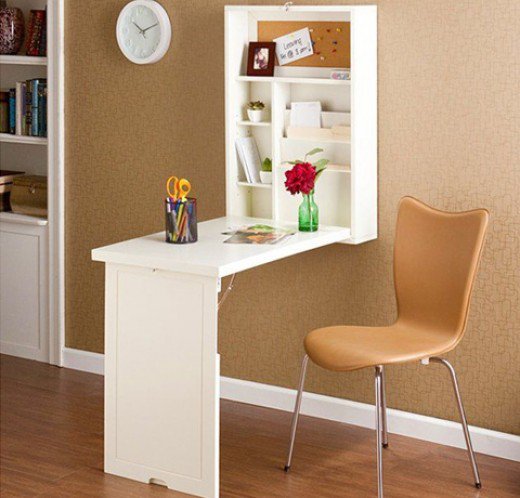 Cabinet behind the toilet seat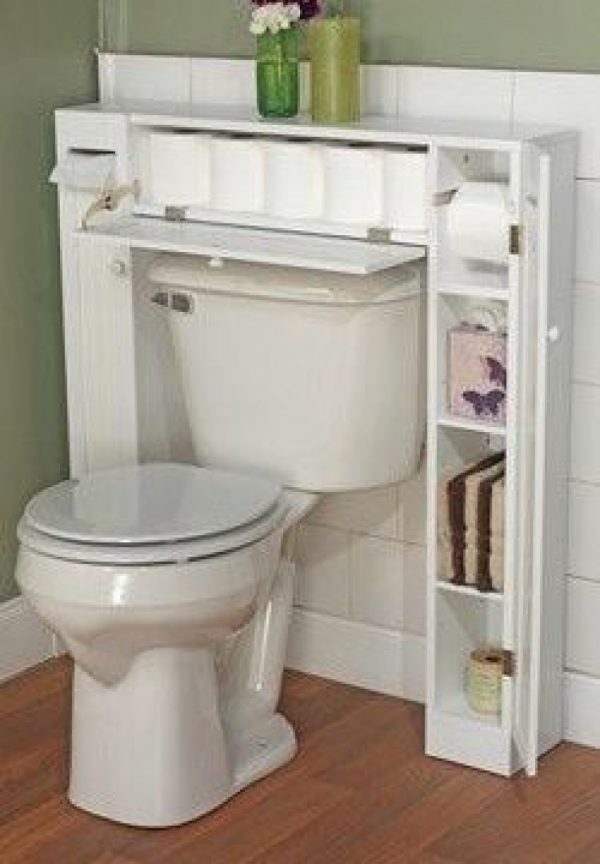 Keep jewelry using buttons.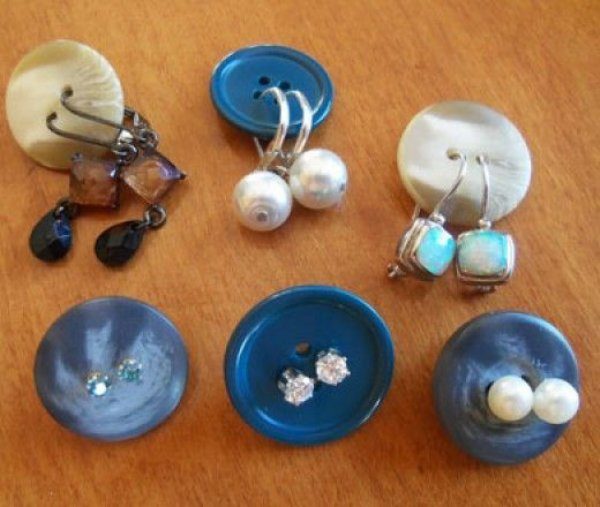 Image credit
Set old suitcase on the wall, and you have a new locker.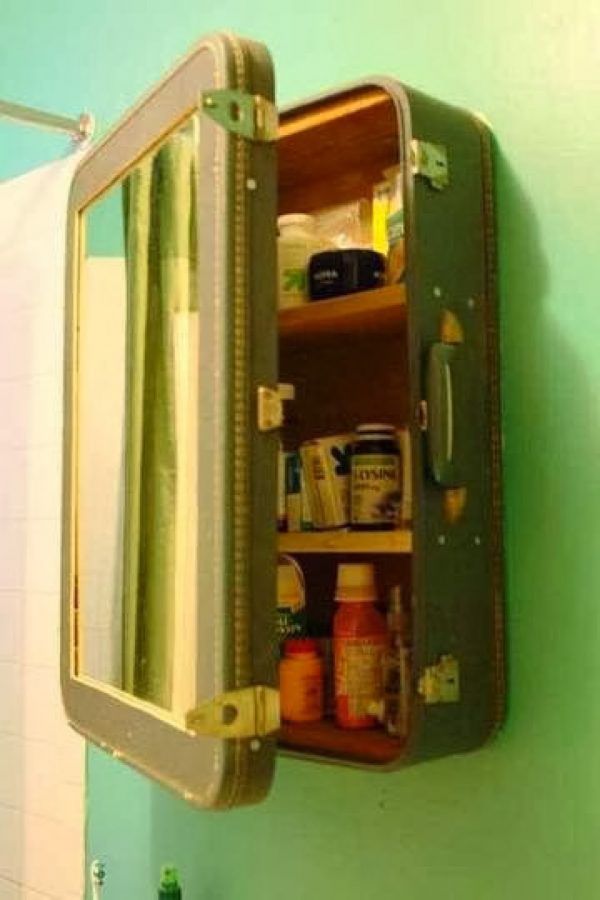 Charging Station of various devices from a shoe box.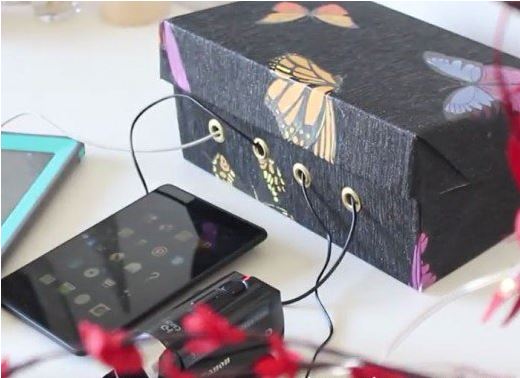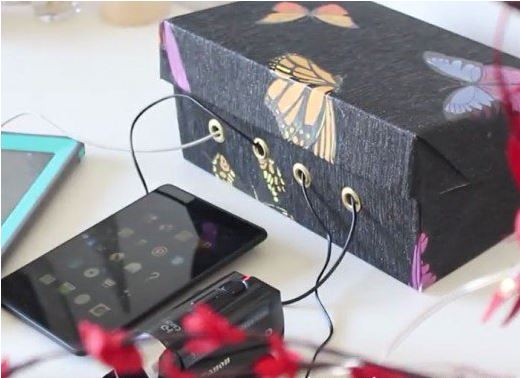 Image credit
Shower curtain with pockets.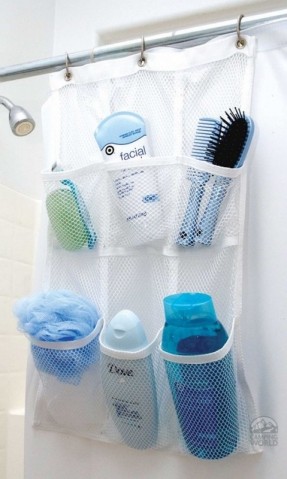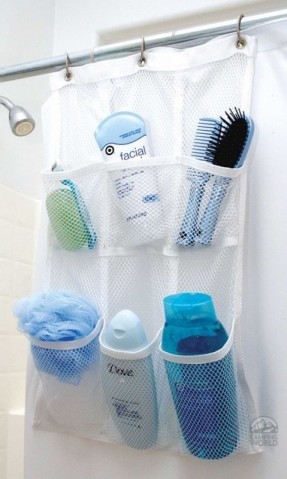 Vertical closet for shoes