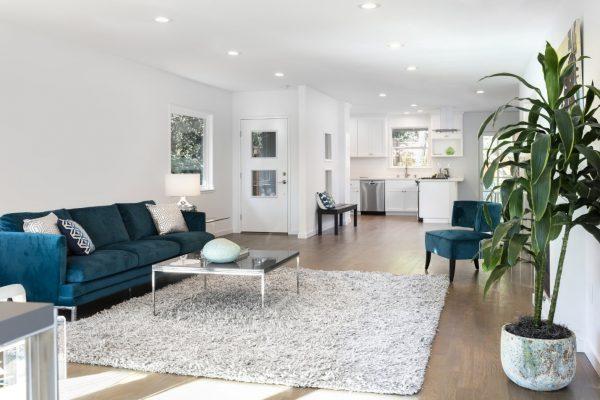 Trying to sell your house faster? Make sure you're staging it well. Here are 4 can't-miss home staging ideas and designs you need to know about.
When you're looking to sell your house, one of the best things that you can do is to stage the home. This gives buyers a backdrop to use for imagining themselves living in your home. But, exactly how do you stage a home and get the bids rolling in?
In this article, we will let you in on the top 5 home staging ideas that you need to know. Not only will it improve the value of your home, but it will also definitely get you the offers that you're looking for. Continue reading to find out what these home staging ideas are.
Remove Family Photos
While you may think that having pictures on the walls and around your family's house is helpful, it does the opposite of what you would hope. Continuing to allow personal photos to linger during home tours makes sit challenging for potential buyers to see themselves living within the home. It's recommended that you remove pictures of your family from the home when staging and any other personal items that may cause the area to appear cluttered when people are attempting to conduct a home walkthrough.
Choose Neutral Paint Colors
Painting the wall with glow in the dark and chalkboard paint in your children's room may have seemed like a great idea, but it won't seem like a fantastic choice to homebuyers. Before you begin allowing home tours, ensure that you've chosen a neutral color to paint it. Again you want to allow their imaginations to run wild about what they can do to make the home their own. Painting the walls a neutral color is a perfect canvas for that kind of imagination.
Improve The Curb Appeal
Improving the curb appeal can help to attract buyers and get you a bid that's closer to your initial asking price. Improving your curb appeal could mean ensuring the lawn is maintained, fresh flowers planted, and cleaning the outside of the home. Think of this as the first impression. You want the home to be inviting and clean outside because when people pull into the driveway, it can make or break a sale. If you're not sure the homes for sale in your area, check out this link.
Increase The Lightening
One thing that homebuyers are looking for in a home is a home that offers natural lighting. The best way to showcase your home's lighting features is to open all of the shades and blinds throughout your house. Another way to play up the natural lightening is to conduct tours during peak sunshine hours.
Home Staging Ideas
When you think of the home staging ideas that will improve your chances of selling the home, take into account these tips. When you are staging your house, always remember that natural light and properly arranged furniture can make all the difference.
We hope that you enjoyed reading this article and found it informative. If you'd like more design ideas and tips, scroll through one of the other posts featured on our site.