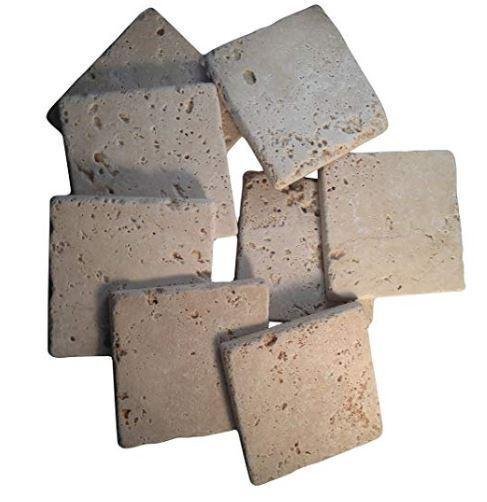 Tiles have been around for a long time going back as early as the time of the Pharaohs' in Ancient Egypt. Back in the olden days, ceramic tiles can only be afforded by the rich to adorn their houses. But just as technology revolutionized the storage of construction documents thru digital drawing management, it has made tiles affordable to everybody.
However, the subject of floor tiles might not be the most exciting topic when you are remodeling or building a house. But floor tiles are an important part of your house because the floor tiles are going to be one of the most used material in your house. Choosing the color and shape of the tiles are, of course, a matter of preference, but it's also important to understand the material that tiles are made and in what conditions they are most suited to be installed in. For example, if you install ceramic tiles in areas where there is intense feet action, these tiles can crack.
How to Distinguish Between Wall And Floor Tiles
It's almost impossible to distinguish between a wall or floor tile just by sight alone. Although generally, you can always use a floor tile on the wall, the reverse is not true. Not all wall tiles can be installed on the floor because they might not be able to endure foot traffic and crack.
The best way to know whether it is suitable to be used on the floor is to look at its PEI rating. This system was developed by the Porcelain Enamel Institute and the level specifies the tile's resistance to scratches and its ability to weather wear and tear. Let's very quickly go thru the five levels of PEI.
PEI I: This has the lowest resistance and tiles with this rating can only be used for the wall.
PEI II: These tiles can be used for the wall and floor that has light traffic (for example residential bathrooms or bedrooms.
PEI III: These tiles can be used for residential and commercial areas that have light to medium foot traffic.
PEI IV: These tiles can be used everywhere in the house as well as commercial and light industrial.
PEI V: These tiles are suitable for all residential, commercial and industrial use.
Tile Materials: Natural or Man-made
Nowadays, there are literally a thousand kind of tiles that are available in the market.
Natural Stone Materials
Natural stone materials are made from mineral substances that have been crafted by mother nature herself. These kinds of materials can give a very sophisticated and opulent feel to any home. The most common natural stone floor tiles are slate, limestone, marble, and granite. Let's discuss a little bit about these materials.
Slate
Slate is a metamorphic rock, which means that it was formed over a long period of time out of other types of existing rock. Minerals and sediments like quartz, calcite, hematite, pyrite to name a few are compressed by the earth over long periods of time until they form fine-grained stone that we know as a slate. Slate usually comes in black, dark green and sometimes gray but can also include flecks of blue, purple, gold and red. It can be a good option for the living room, bathroom or kitchen.
Limestone
Limestone is a sedimentary rock made of calcium carbonate and is formed in the ocean. Limestone tiles come in light color and earthy shades and are available in the following finish: polished, honed, tumbled and brushed. The only downside to this natural stone is that it can easily scratch and stain. So if you're looking to use this, don't put in high traffic areas of your house.

Marble
Marble is a metamorphic rock (a rock formed from other rocks) that are formed out of limestone, and probably the most well-known of all the natural stone tiles. This natural stone is highly regarded for its beauty and elegance and has the ability to make any place look and feel luxurious. One of the things to remember about marble is that, like limestone, it is porous and also sensitive to acidic substances (beverages, sauce, cleaning materials). When acidic substances come into contact with marble, it creates a chemical reaction that results in permanent discoloration. Marble can be put anywhere, but it can be a good choice for a bathroom.
Granite
Granite is made mostly of quartz, mica and amphibole minerals and is formed thru slow crystallization of magma under the earth's surface. Most of the world's granite – 90% to be exact is mined from Brazil. Granite does not stain and can resist almost all of the liquids that can be spilled on it. Granite needs to be sealed and polished so that it can resist scratching and comes in a lot of color choices. It's a good time to use in the living room, hallway and the kitchen.
Manmade Tiles
There are many kinds of beautiful man-made tiles that are out there in the market, but let's discuss three of the most popular and recognizable man-made tiles: Ceramic, Porcelain, and Terra Cotta.
Ceramic Tiles
This kind of tile is easily the most recognizable tile there is. Ceramic tiles are made by baking a white clay body called bisque on a glazed surface. The options in terms of design and shapes for ceramic tiles are endless. The only downside to ceramic tiles is that they can easily chip, and are best installed in floors that have minimal traffic.
Porcelain Tiles
Technically porcelain tiles are part of the ceramic family. The difference lies in the material that's used and porcelain is cured at a higher temperature. This makes it denser and more durable compared to ceramic tiles. With today's sophisticated printing technology, it's now possible for porcelain tiles to look like wood, natural stones or any other pattern that you can think of. Compared to ceramic tiles, the bisque in porcelain is the same color as the surface finish, so if it does chip, it's less noticeable than ceramic. These tiles are suitable for either internal or external use.
Terra Cotta Tile
Terra Cotta is also a fire-baked clay tile, but unlike ceramic and porcelain tiles, it is not glazed or just has a clear finish on top. This makes the orange-red color of the clay show and imperfections that might be on the tiles give it an artistic and rustic feel. One word of caution – unglazed terracotta tiles are very porous and need to be sealed on a regular basis, so it's not a suitable tile to install in wet areas.
Because floor tiles come in all different sort of beautiful designs, it's easy to lose sight of what is important- what it's made of.In the end, this will be essentially what will make it last for a long time for you to enjoy. So when the time comes that you will need floor tiles, make sure that you take a closer look on what it's made of as well as its PEI rating as Antoine de Saint- Exupery wrote in the Little Prince " What is essential is invisible to the naked eye"