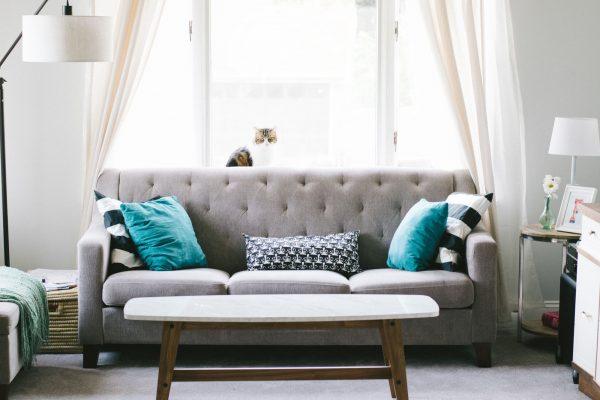 Are you trying to figure out what the best time of year to buy furniture is? Read this article to learn when to buy furniture.
Do you need to buy a new sofa for your living room? You can expect to pay about $1,000 on average for one. Or would you like to buy a new bed frame, dresser, and nightstands for your bedroom? That's likely going to set you back more than $2,000 on average. Buying new furniture for your house isn't going to be cheap. But you can save yourself a nice chunk of change by figuring out the best time of year to buy furniture. The spring is arguably the worst time of year to shop at furniture stores. Since most people move in the springtime, stores know that they can get away with asking people to pay top dollar for their furniture. But there are other times of the year when you can get great deals on furniture for every room in your house. Check out some of the times when you should consider shopping for new furniture below.
At the Beginning of the Year
Every February, most furniture stores start receiving shipments from furniture manufacturers. These manufacturers send furniture stores their latest styles so that they can provide them to their customers. To make room for these new styles, furniture stores have to clear out as much of their old inventory as they can. This makes the top of every year the best time of year to buy furniture. Most people are still recovering from Christmas throughout January and don't have a ton of extra money to spend. The average person spends more than $600 during the holiday season, which prevents a lot of people from spending money in January. But if you're able to plan ahead, you can take advantage of all the great deals that furniture stores offer in the weeks leading up to February. You can find deep discounts on sofas, bedroom furniture, dining room tables, and so much more throughout January every year. You might also want to check with your local furniture warehouse in February and March to see what they have in stock. Many warehouses will buy up discounted furniture in January and sell it at a reasonable price in the months that follow.
During the Dog Days of Summer
February isn't the only time of the year when furniture stores add new items to their inventory. Most of them also do it in August, which is another time when many furniture manufacturers release new furniture styles to the masses. As a result, you can get the same kinds of great deals that you would get in January during the dog days of summer. If you know that you need new furniture for your house, you may want to wait until July to shop around for it. One of the big advantages of shopping for furniture in July as opposed to January is that you'll likely have a much easier time getting it into your house. Since it's often snowy and cold out in the wintertime, it's going to be challenging to get furniture from a showroom to your home in one piece. Outside of shopping at furniture stores in July, you may also want to check in with your local furniture warehouse in September and October to see what kinds of furniture they were able to scoop up in the midst of all the furniture sales throughout the summer.
Around Most of the Major Holidays
Furniture stores operate just like any other store. They tend to slash the prices on their products around most of the major holidays to drum up interest in them. The Christmas season is usually the best time of year to buy furniture as far as holidays are concerned. But there are also many other holidays that will provide you with an opportunity to buy furniture at discounted prices.
Some of these holidays include:
President's Day
Memorial Day
4th of July
Labor Day
Black Friday
If you're in the market for new furniture, it never hurts to take a look around at the prices available around holidays. You might be surprised to see what kind of deals you can get on furniture thanks to holiday discounts.
In the Middle of Winter*
We're putting an asterisk next to this one because the middle of the winter is not typically the best time of year to buy furniture for the inside of your house. As we mentioned earlier, most stores release new furniture in February, which means prices will be at their highest during the wintertime for the most part. But if you're looking for patio furniture? There is no better time to buy it than in the winter. Patio furniture is the last thing on most people's minds when there is snow on the ground in many parts of the country. Buying patio furniture in January, February, or March won't provide much instant gratification for people since they'll have to wait a few months to use it. But because stores don't sell much patio furniture in the winter, they're willing to part ways with it for next to nothing in many cases. You can buy an outdoor patio set for just a small fraction of what it usually sells for in the winter. If you know you're going to want to set up new patio furniture in the spring anyway, why not buy it ahead of time in the winter? You'll save so much money by doing it, and you'll avoid having to visit a busy furniture store when spring rolls around.
Find the Best Time of Year to Buy Furniture in Your Area
The best time of year to buy furniture varies from one part of the country to the next. You should carefully consider which time of year works best when it comes to buying furniture in your neck of the woods. You should also think about buying your furniture from a furniture warehouse that offers discounted furniture. They can help you get your hands on high-quality furniture for the right price.
Take a look at our blog to see how you can use furniture to update the interior design of your home!