If you have kids, then you know how difficult it is to decorate their room and provide what's best for them. No matter their age, they can help you in your decision-making, so take them with you next time you go shopping. This article will act as a guide when it comes to picking out the right rug for your kids' room. You need something that will provide comfort, safety, and it's going to be easy to maintain, so our recommendation is the collection of whimsical rugs.
The following tips will provide you with all the info you need when it comes to area rugs for the little ones, and hopefully, it will ease out your decision, making shopping super easy and joyful.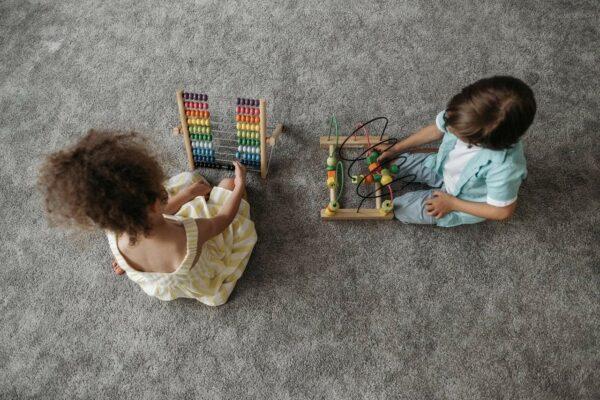 Copyright: Pexels I License: CC0 Public Domain
How to choose the right rug for your kids' room?
Size
The size of the rug can make the room look its best or worst. Make sure you measure before purchasing, because not every room is the same, and you want the final outcome to be appealing. For toddlers and small children, the rug should be big enough to go under the bed and extend in front of it, so that they can comfortably sit on it while playing and drawing.
For your baby, you'll need a smaller rug that can sit independently in the middle of the room, or you can opt for a bigger area rug that will go under the front legs of the crib, making it stable and stylish at the same time. With small area rugs, you can accentuate different parts of the room, such as the teepee, or you can make it practical, using it as a warm surface to place their feet while studying on their desk.
Durability
Your kids' room can get pretty messy, and we're not talking just food crumbs and occasional juice splashes here and there. Have you ever tried to clean a sharpie stain off of any surface? You need to scrub it really well, but that pale stain will remind you of that moment forever. Over time you'll start liking it, but it would be best if you'd prevent those little accidents. Choose materials that are easy to maintain, so that you can vacuum over them and they are as good as new. Flatweave rugs are the best, they hardly catch crumbs in between, and with a good under rug mat, you'll be all set. If you opt for wool materials, you'll once again make a good decision, as those materials are easy to keep clean and they hardly cause any allergies. Extra advice: look for a rug that can be folded and thrown into the washing machine and thank us later!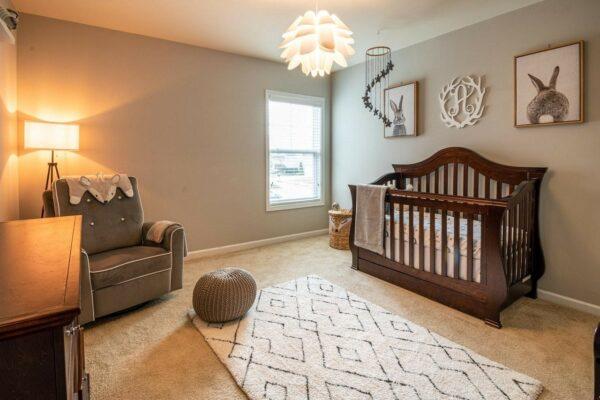 Copyright: Pexels I License: CC0 Public Domain
Style
Onto the style now! If your kids are too young to understand style and design, then the choice is all yours. Once they are old enough, you can take them shopping with you, ask for their preferences, and learn their style and personality along the way. But, if you're one of those lucky parents that have all the freedom in the world of colors, patterns, and materials, the choices are endless!
The rug should fit well with the room. You can either make it a great part of it, or you can easily make it a centerpiece by opting for bold colors and a complex pattern. For the nursery, you can opt for a rug that has a neutral tone, and for your toddlers' room, you need to get a vibrant rug, with bold colors and a bit of texture, so that it stimulates your kids' development, creativity, and fantasy. The same goes for your little kids' room, but things can be a bit different with teens' room, so give them the freedom to choose what they want.
Safety comes first
Kids start crawling, walking, running around, and next thing you know, they spring from your living room to their room and plop themselves on the rug in the middle to play. That's why you need to reduce the trip hazards down to the bare minimum. You can DIY this little project, or you can go to the supply store and grab exactly what you need to prevent the rugs from slipping, shifting, and wrinkling.
The DIY project would include a double-sided tape that endures movement, shifting, ripping off…you stick it to your flooring, and you put the rug on top. Then you press it really well, and the rug will stay there until you decide it's time to pull it off. But, once you decide to rip the tape off, it's going to be a hard task that will include lots of effort. Not to mention that you can ruin your floorings and the rug material as well. Stick to the safe side, and invest in liners that will keep your carpets attached without ruining them.