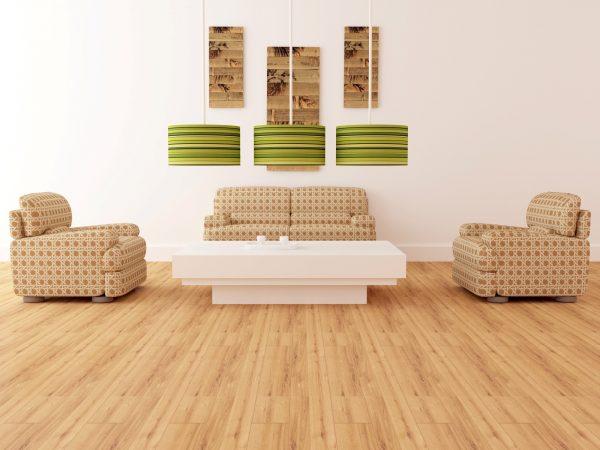 Looking for a way to give your home a facelift from the ground up? Here are five fresh, fun, and wildly unique flooring you need to try in your home.
The right kind of flooring will tie together the decor and overall theme of your home. Did you know that choosing the right floor can also improve the resale value of your house? Flooring is a great way to redecorate rooms that need a little upgrade. Hardwood, tile, and laminate are all great flooring ideas, but they've all been done before. Do you want your house to stand out to your guests? Unique flooring can be one of the best conversation pieces that will leave a lasting impression on those who visit. Keep reading for 5 cool flooring ideas to consider if you want a fun and different flooring option.
Cork as Unique Flooring
If you're looking for cheap wooden flooring ideas, but are tired of the same old hardwood, look no further. Cork is a cheaper and more eco-friendly option than most hardwood flooring. Cork flooring is made by peeling back the bark of a cork tree and leaving the tree intact. Besides being a renewable resource, cork is also very versatile. Cork floors can come in many designs that resemble marble, hardwood, and even concrete. They're also easy to sand down and re-finish for those who like frequent decor changes.
Grass Floors
Maybe you're looking to spruce up the backyard, but your space is just big enough to fit the patio. Or maybe you're living in an apartment, and the only outdoor space you have is a balcony. Consider installing artificial grass on your patio, deck, or balcony for a natural look. It isn't slippery after rain or dew, and it never molds when subjected to water. Artificial grass can be great for gatherings, pets, and relaxing on a nice day. Able to be installed on any hard surface, the plush greenery will add a natural look to the space you have.
Painted Floors
Alternative flooring ideas don't always have to involve removing your old floor. Tap into your creative side and paint the wood floors you already have. To paint your wood floors, first, remove the polyurethane coating from the section you want to paint and sand the area down. After applying some primer, you're ready to paint whatever your heart desires!
Resin Flooring
One of the fastest-growing unique flooring ideas is resin. The possibility of colors, designs, and patterns are practically endless. Made by mixing epoxy or other chemicals, a resin floor can be laid in a beautiful swirling pattern of colors. The finish is similar to a thick, hard plastic. Some resin flooring advertisements show epoxy covering a design made from many smaller items. Line up coins, bottle caps, or puzzle pieces for an extremely unique resin floor.
Brick Floors
One of the most unique family room flooring ideas is using brick. While everyone loves a cute brick home, a brick floor is bound to grab attention. The best part about brick flooring is its longevity. With brick houses from 300 years ago still standing, your floor can take a beating and last longer than any other part of your home. Brick is extremely easy to clean. It's also fireproof, which adds another level of security to your home.
Prepare to be Floored
These unique flooring ideas swill make your home feel cozy and distinctively yours. They'll also wow guests and increase your return on investment if you ever sell your house.
Get to work on your exclusive home flooring today!