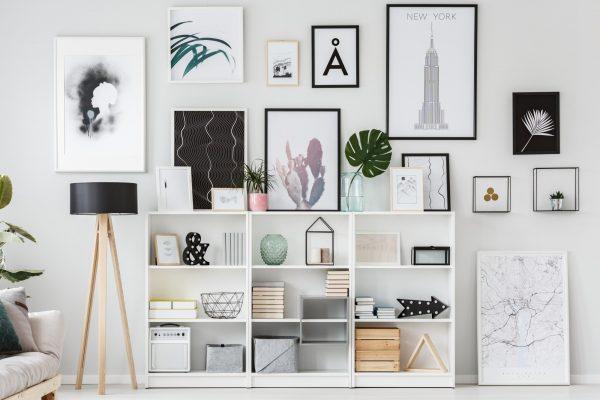 Did you know that home decor strongly affects how inviting, relaxing, and enjoyable your home is? Use these 7 home decor ideas to create an inviting space!
Are you looking to switch things up in your home but don't know where to start? Whether you're planning a full-on redecoration and renovation or want to change your interior design style, finding what you like is always fun and exciting. Keep reading to discover 7 simple home decor ideas that'll transform your home into a cozy, calming sanctuary.
Know Your Interior Design Style
Before you start buying new home decor and furniture pieces, you should try to define your interior design style. Do you prefer modern home decor ideas or are more into vintage and shabby chic? If you're building a new home from scratch, knowing your style can help you discover the advantages of a custom home builder. This way, you can tell them exactly what you want and what style you're going for.
Add Houseplants and Greenery
Houseplants and greenery add life to a room and can brighten up even the dullest of spaces. Depending on the room size and natural light, you can choose big plants like Monstera Deliciosa or smaller window sill plants like succulents.
Play With the Lighting
A well-lit home can help lift your mood and change the entire vibe of the room. Modern light fixtures with mixed metals and natural materials can serve as unique home decor ideas. You can also install LED ceiling lights to make the wall look like the night sky or use a big arc floor lamp that you can move across the room.
Go Antique Shopping
If you're into elegant home decor ideas, antique shopping is a fun, easy way to source some incredible furniture and home decor items. This way, you can bring a little part of a different century at home and have a one-of-a-kind piece that'll stay with you forever.
Rearrange the Furniture
If you want to make a change but don't know where to start, rearranging the furniture can help. Sometimes, all you need is a different order of the sofas and armchairs to give the room a completely different flow and feel.
Add Unique Artwork
If you don't like bare walls and want to add a pop of color and uniqueness to your home, you can't go wrong with original artwork. Beautiful art pieces don't even have to be expensive — you can find some truly exquisite work by local artists and galleries.
Get Professional Advice
If you're not sure what your home decor style is or would rather leave it in the hands of a professional, consider hiring an interior designer. This way, you won't be overwhelmed and can tackle one room at a time.
Make Your House a Piece of Heaven With These Simple Home Decor Ideas
Whether you live in a house or an apartment, how you decorate the space can do wonders for your happiness and productivity. From choosing the right houseplants to arranging the furniture for best airflow, home decor is more than just collecting little trinkets and decorations.
Looking for more home decor ideas? Check out some of the other articles we've written on this topic and stay tuned for more industry news, trends, and updates.