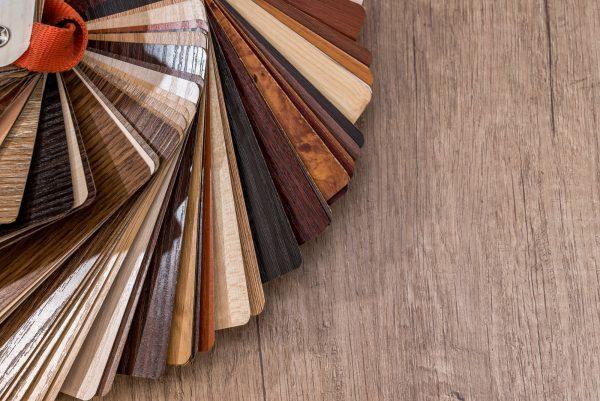 Your floors are important. Look here to learn some benefits of hardwood flooring that you don't want to miss… and how to use it as part of your decor. If you are looking to renovate your home to add beauty and value hardwood flooring is an option you will want to consider. This popular type of flooring has been used in homes for centuries. There are many benefits of hardwood flooring. This article will cover the top 10 benefits fo hardwood flooring and some tips on how to style it.
Add Style to Your Homes
Hardwood floors add a touch of elegance to your home. The warm wood opens up your space making your home look bigger and inviting. Hardwood floors are a way to make a great first impression with guests. If you're wondering how to style hardwood flooring, don't worry. We've got you covered. First, collect inspiration from magazines or websites online on hardwood flooring that excites you. Have fun dreaming of what your floors can look like in this stage. Next, take your ideas to a flooring expert. They will help you sort out all the details and tell you what it will take to make your flooring dream come true. Once you have a plan in place, and samples in your pocket, you can move on to creating a stylish floor that will make your home shine.
Increase Your Home's Value
One of the benefits of wood flooring is that they add value to your home. When it comes time to sell your home buyers will pay more for homes with wood floors versus carpet. Because wood is highly sought after it may even help your home sell faster. A recent CNN report found that hardwood floors can increase home value by three to five percent. This makes hardwood floors an attractive option. Even if you don't plan on moving anytime soon hardwood floors are a good investment. A study from the National Association of Realtors, NAR, conducted in 2017 found that out of the homeowners surveyed who installed hardwood 80 percent had a greater desire to be at home since installing the flooring and 79% have a major sense of accomplishment when they think about installing the floors.
Durable and Strong Flooring
Another one of the benefits of wood flooring is its strength and durability. Durability is one of the main reasons homeowners choose solid wood flooring. This type of flooring is easy to maintain because it is very durable. Yes, hardwood floors can get scratched or dented but not easily. Your floors will last for decades if you take care of them.
Long-Term Affordability
A lot of people believe real wood flooring is expensive. The truth is it can be but there are also ways to make it more affordable. Bargain hunters can always find clearance hardwood flooring options. The average cost for hardwood flooring is around $4-6 per square foot, plus $4-8 per square foot for installation. Depending on how large your house if it could take about a week to install. But hardwood floors can last for decades. They are easy to clean and repair if they are damaged. With carpet, you'll be constantly replacing carpet year after year and it doesn't add value to your home the way wood floors do. With wood floors, you'll spend a little more upfront but end up saving more money in the long run. They are a beautiful option that has been loved in family homes over many generations. Think of hardwood flooring as an investment. It increases your home's value and will look beautiful for many years to come.
Easy to Refinish
What do you do if you decide to change your home's style years from now? If you're wondering how to match flooring to decor that is always changing, don't worry about it. First, hardwood flooring never goes out of style. It is a timeless flooring option. Secondly, hardwood flooring pairs well with many different styles of decor. You can easily change the finish and color of your hardwood floors when you decide to redecorate your home. The same is not true for carpet or tile, which would need to be completely replaced. This s a huge benefit of hardwood flooring. Refinishing your floors or staining them a different color costs a lot less than installing new flooring. It also gives you the chance to drastically makeover your home without spending lots of money wherever you feel like it. Maybe you bought a house that came with hardwood flooring but you'd like to change the color. This is not a problem. All you have to do is sand down the wood to remove the stain and restrain the floors any color of your choice. Its a simple and inexpensive way to get the exact flooring look and color your want without paying a ton of money or replacing the flooring altogether.
Improve Your Home's Acoustics
Does your home have an empty echoing sound? Not if you have wood floors. Many people are interested in how to use hardwood flooring to improve their home's acoustics. Hardwood flooring reduces sounds and vibrations that may occur. This is why you will see hardwood floors in dance studios and music studios. Use hardwood flooring in a home theater room or your living room to cut down on the amount of noise from the TV. If your child is a future music superstar in the making, hardwood flooring can help cut down the noise from their practice time.
Wood's Color Won't Fade
Carpets and tile will lose their luster over time. Eventually, carpets will begin to fade and change color with wear and tear. Stains on carpeting can be impossible to remove and sometimes you'll have to replace them when you get a bad stain. Hardwood flooring holds its color for a much longer time than carpet or tile. The steady appearance of hardwood flooring is one of the reasons why homeowners love wood floors. The color can last decades before it will need to be restrained. Then after you retain it they look as good as new all over again.
Hypo-Allergenic
Hardwood floors do not trap dust, pet hair, dander, pollen or allergens like carpet does. This means you can easily improve the quality of your indoor air by installing hardwood flooring. Woods floors are a must if you or someone in your family suffers from allergies. They also beat tile and vinyl flooring. Tile and vinyl flooring have grooves and grout lines where allergens can get stuck and settle. Solid wood floors do not have these spots for dust and dirt. They are easy to clean and maintain so you can keep your home free from allergens.
Look Great With Many Styles
We touched on this a little bit before but hardwood flooring looks great with a variety of home decor styles. They can adapt to any interior design theme and a variety of different color palettes. No matter how many times you decide to change your mirrors, wall art, decorative accents, wallpaper, or furnishing in your home, your hardwood floors will also look good in your home. Additionally, wood flooring will not only look great with your decor but it comes in a range of colors and styles that you can choose from. Real hardwood floors don't come in a factory pattern. That means that no two pieces will look the same. You'll get a beautiful natural looking floor that is available in different shades, swirls, and grains that add character to your home. Wood floors can easily turn your home into a rustic dream house. With a rustic or country style, you don't want your flooring to look to new or shiny. Distressed or reclaimed wood looks fabulous in these homes. Choose pine or hickory flooring for added charm and character. Opt for a matte or flat sheen to give your floors a more natural appearance that coordinates with your rooms. In a traditional home wood flooring is a welcomed addition. Look for flooring in rich looking colors that will work to accentuate your wooden furniture. Even modern homes can benefit from wood flooring. Try maple, red oak, or white oak with a light stain to give in a modern chic look. A satin stain will give your modern floors the right amount of shine without picking up too much of the light. Wood flooring can make any home look spacious, light, and fresh.
Easy to Clean and Maintain
Hardwood floors are easy to keep clean. They can be swept, steamed, moped, and vacuumed to remove dirt and debris. Hardwood floors do not harbor dust mites or pollen and they are more stain-resistant than carpeting. If you spill something on hardwood floors all you have to do is wipe it up.
There are Many Benefits of Hardwood Flooring
Hardwood floors are timeless and beautiful. If you're thinking about renovating your home think about these 10 benefits of hardwood flooring. Hardwood flooring is a long-term investment that will add value and beauty to your home.
If you enjoyed this article browse our latest home decor articles now.