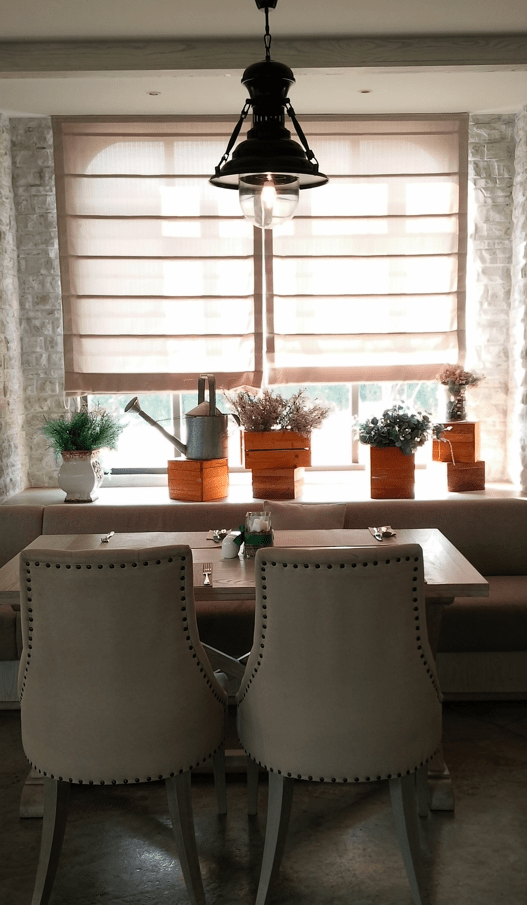 Buying new window shades for your home is a DIY project many homeowners often underestimate, this leads to many homes having the wrong shading solution in different rooms, which can result in anything from a shade looking out of place, to a shade being damaged by being used in a space it shouldn't have.
So, to help set you on the right track, we have partnered with DotcomBlinds.com to celebrate the launch of their new website and help inform you of what you should know before buying a new set of window shades.
The Size Of Your Windows
This may seem like a no-brainer, but when buying a new set of window blinds, you need to know the size of the windows you'll be adding shade to. By having the dimensions of your windows at hand, you'll find it much easier to find the perfect shading system for your home. If you're buying a pre-made shade you can compare the size of your windows to the options available to find the closest fit, or with made-to-measure shades, you can get quotes exclusively for shades that can be made to the size of your windows.
Do You Buy Pre-Made Or Made-To-Measure
You'll have to work out if you want to buy a made-to-measure shade or a pre-made off-the-shelf shade for your window. Typically, it is better to choose a made-to-measure shade, as you know that the shade will be a perfect fit in your window, whereas with pre-made shades you'll have to find the closest match and then trim it to size.
However, buying made-to-measure is often a bit more expensive than buying pre-made shades, so if budget is a big factor for you, you may be best off buying an off-the-shelf shade for your window.
What Room The Shades Will Be In
Next up, you should know what room your shades will be going in, this is because each room of your home has different factors it needs from a shading solution. Bathrooms, for example, will require water-resistant shades, kitchens will want easy-to-clean and hard-to-stain shades, and bedrooms will require shades made from blackout fabric to keep the space dark.
When searching for shades, you can tell your chosen retailer what room the shade will be going into and they can recommend certain fabrics, features and types of shades.
What Type Of Shades do You Want
Now, you should consider what sort of shades you want for your windows as there are a lot of options to choose from including curtains, shutters and blinds. But within that there is still a lot of choices, for instance with blinds, there are multitudes of different types and varieties to pick from.
When choosing what type and style of shades you purchase for your home, you should find a shade that will work well where you want to use it. For example, you wouldn't want to use Venetian blinds in a bedroom as light from outside will pass through the gaps between slats, and you wouldn't want to use curtains in a bathroom as the soft curtain fabric will get water damage after a while.
What Features Your Shade Will Need
Finally, you need to be aware of any specific features you will need from your new window shades. If you're buying shades for a South facing window, you may want your shade to have a reflective backing to keep the room cool; or if you're installing shades in a room like a kitchen, you'll want it to have a wipe-clean coating on it to prevent it from being stained.
If you're not sure what features you'll need, or aren't sure what is available to you, ask someone at your shades retailer of choice to work out what is available to you and what you'll need.