You can't beat a healthy dose of Scandinavian minimalism regarding home design. Blonde woods, simple, neutral color schemes, smooth lines, and a clutter-free environment are some of the most recognizable hallmarks of this school of design. When it merged in the early 20th century, many felt the trend was too sparse and sleek to be comfortable and liveable and would pass as so many other design trends had. Unsurprisingly, it flourished, particularly in the 1950s when bright colors and geometric prints were everywhere in home furnishings. First becoming a hit on its home turf in Finland, Denmark, Norway, Iceland, and Sweden, where simplicity, calmness, and functionality are still pillars of home life and design, where long and harsh winters begged for open, indoor spaces that allow light to spread, the trend quickly caught on worldwide. Implementing a movement like this in your home can be easier than you think, even in a rented house where permanent modifications aren't allowed. Let's explore how you can implement Scandinavian modern minimalism wherever you live.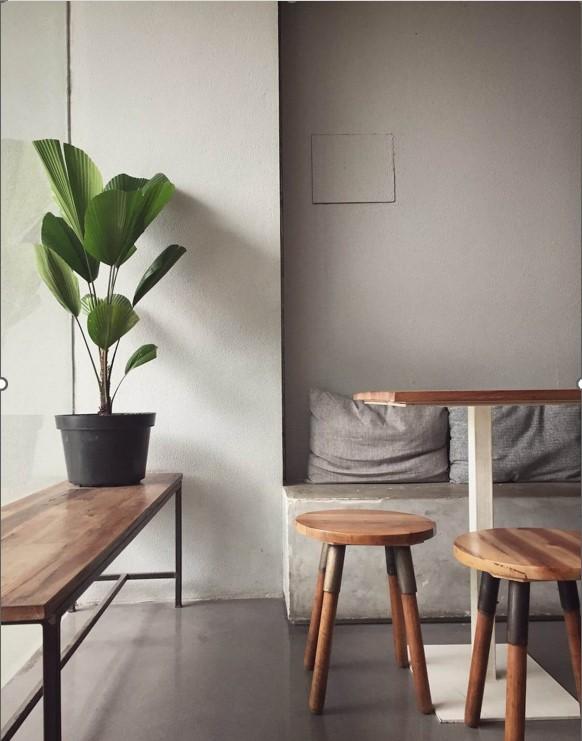 Image by Catherina Augustin via Pexels
Design pillars of Scandi minimalism
Before implementing any kind of design in a space, you need to understand its pillars or key concepts. In Scandinavian modern/minimalism, these are:
● Clean lines
● Neutral palette
● Functionality
● Light spaces
These principles apply to everything in the home, from architecture, storage, and surfaces to appliances and lighting. All things in a Scandinavian minimal home are both functional and aesthetically pleasing. Whites are bright, spaces are open and free-flowing, and materials are of natural origin as far as possible.
How to implement Scandinavian minimalism
Wherever you live, be it a mansion in the country, one of those co living apartments in the city, or a little rented spot just big enough for one, you can implement the Scandi minimalism trend. It sounds like a tall order, but if you take a few simple steps at a time, you'll get there.
1. Simplify your palette
Keeping an area, even a small one, light and airy is something you can achieve by keeping your color palette simple. Steer clear of any prints except for a simple thin stripe if you need to incorporate it. Choose neutrals, white, black, gray, or earth colors like sage, brown, or blue tones. These colors should never be bold but always muted. Colors like this promote relaxation and a calm state of mind, reflecting the Scandinavian countryside. Stick to blonde or ashy woods, nothing too dark.
Image by Ivan Samkov via Pexels
2. Stick to clean, simple lines
Sell the ornately carved headboard on eBay and head down to Ikea because you need clean and simple lines in your home. Decorations for the sake of decorations, like a vast collection of ornaments, are a no-go. Often, the furnishings are the only necessary decoration in the home. Scandinavian furnishings often have a hand-crafted look to them but nothing too rustic. Joints meet cleanly; corners are rounded and smooth or sharp and straight. Choosing appliances from brands like Smeg will also keep your kitchen in line with these design principles. Choose all the same colors and all the same brands. Too much sparseness is avoided by including natural textures on couches, tablecloths, and blankets around the room.
The "simple, clean lines" school of thought also applies to the art you choose. Choose frames that coordinate well with your furnishings and art pieces that are not too bright in color nor too chaotic in theme and execution.
3. Stay eco-friendly
Consideration of our environment is a crucial tenet in Scandinavian design, whether modern, overly minimal, or even bohemian. Though you don't have control over the electric systems in your home if you rent, you can stay eco-friendly by purchasing energy-saving lightbulbs, setting timers on your lights if you are heading out, buying power-saving appliances, and unplugging when they are not in use. Eco-friendliness extends past just the physical appearance of your home; it's a principle you carry into other aspects of your life. Co-living to save on resources, adding solar panels to a house to save on power (if permitted), watching your water consumption, and only buying what you need are all eco-friendly behaviors you can carry from a design philosophy into your lives.
Image by Leah Kelley via Pexels
4. Give in to hygge
While you can't design to create hygge, you can embrace and give in to it. The Scandinavian design principles and advice we're listed here all lead up to a calm, warm, comfortable home even though there's no excess of "stuff." Hygge is the resulting feeling of comfort and coziness – an emotional response to your happy, inviting home. When you step inside your Scandi minimal home, breathe deeply and know that this is where you can set aside the bustle and rush of your work and public life to step into a slow-lived and safe home life.
Implementing Scandi minimalism into your rented home is easy when you know how. Though you can't knock down walls or put in skylights, you can control what you put on the walls, the surfaces, and how your home feels when you walk through the door. Your Scandi minimal home is waiting for you.