If you're seeking to infuse your home with a touch of flair, warmth, or simply stay in tune with the latest design trends, consider the art of mixing and matching chairs in your dining room. Interior designers often find a lack of variety around the dining table to be a missed opportunity for adding personality to an apartment.
You have the freedom to combine a diverse range of chairs or choose to replace a portion of your seating, such as those situated on one side of the table. It's crucial, however, to ensure that the chairs you blend share a common decor style. Mismatched styles or materials can disrupt the cohesion of your dining area. For example, if you opt for wooden chairs, explore various models within the wooden chair category.
Equally important is maintaining uniform chair heights so that everyone at the table enjoys an equal seating experience. To spark your creativity and provide inspiration, take a moment to peruse our gallery showcasing a variety of ideas on how to tastefully combine dining tables with an assortment of chairs.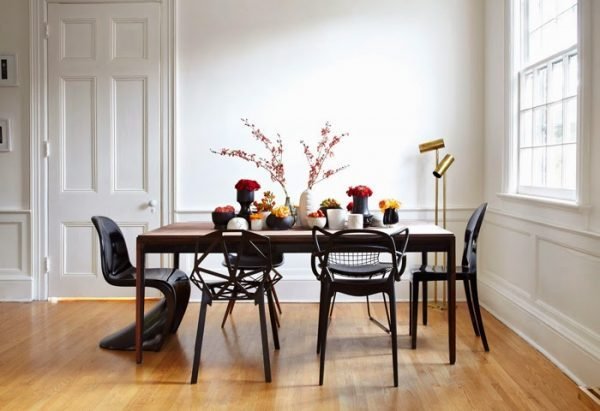 Image credit
 Image credit
 Image credit
 Image credit
 Image credit
 Image credit
 Image credit
 Image credit
 Image credit
Image credit