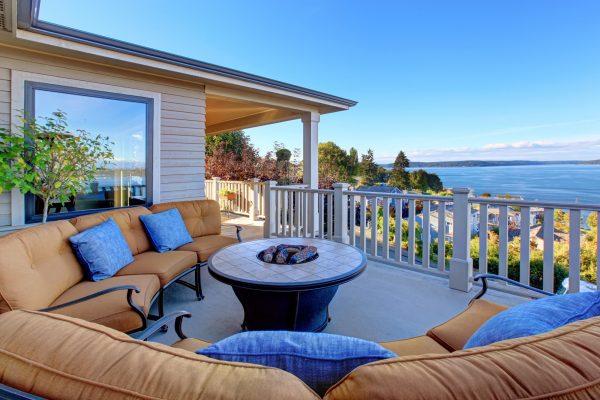 Are you trying to figure out how to make your backyard a paradise? Read this article to learn important deck decorating ideas.
When the weather's nice, there's nothing better than a relaxing evening out on a deck. If your deck is looking a little stale or you just want to give it an upgrade, there are some easy ways to make a change. Keep reading to learn five-deck decorating ideas that will transform your space into a backyard paradise!
Add an Elegant Privacy Wall
A privacy wall can help define your backyard space and create a barrier between you and your neighbors. A wall doesn't have to look severe and imposing. It can look quite the opposite if you put some thought into the design! Try a lattice wall for a bit of texture. This kind of wall will allow light to peak through the openings while still giving you the privacy you crave.
Plant Some Greens
Add some greens to the mix. A well-placed row of trees can serve as a natural privacy wall, too. Dwarf spruce trees can add a touch of elegance and vibrancy to any backyard setting. Place some ornamental grasses around the perimeter of your deck, and place some potted plants around your eating area to soften the space. Or use them to define the space between your deck and the backyard.
Give Yourself the Gift of Shade
While decks are wonderful spaces to relax or chat, the midday sun can make them uncomfortably warm. There are ways to introduce shade into your deck space, though! Installing deck sunshades will let you use your deck at even the sunniest part of the day. You'll get a transparent shield from the sun's rays and not miss out on your great view. And they look great, too!
Upgrade Your Outdoor Amenities
When you're on your deck, what do you wish you had? Use your answer to this question to help you determine a few new deck furniture ideas or accessories for your outdoor space. Look into incorporating a fire pit into your deck area. It will become your family's favorite spot to toast marshmallows. Or look into adding an outdoor kitchen, a fountain, or a fireplace to cozy things up.
Deck Decorating Ideas Always Include Fresh Pops of Color
If you're working with a limited budget, keep things simple with some fresh pops of color. Add some orange and blue throw pillows for a pleasing burst of summer, or introduce some white Adirondack chairs to build contrast against the dark stain on your deck. You don't have to spend a fortune to refresh a tired deck. Implementing a new color scheme through pillows, rugs, and accent flowers is one of the most cost-effective ways to get started.
It's Time For a Deck Makeover
With so many deck decorating ideas to consider, you're bound to find one that suits your deck and budget. Think about what your deck is lacking, and make the move to upgrade your outdoor living space.
When you're ready to find more fresh ideas for your home, check back with us for great articles!