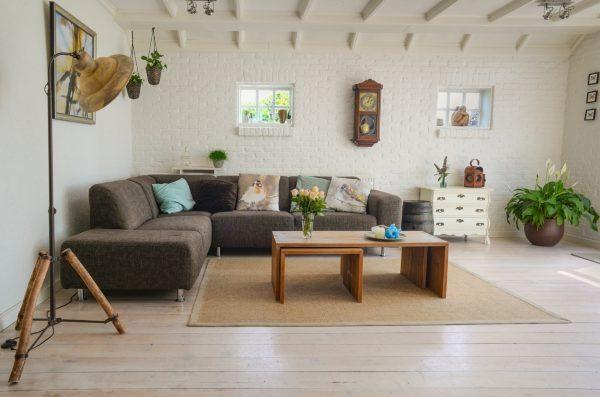 Making some essential home improvements during summer doesn't have to be complex. Consider these home decor trends for 2020 to spruce up your home.
Consumers in the US spent 245.5 billion dollars at home improvement stores in 2018. Now that summer is here, its the perfect time to give your home a refreshing new look. But it's important to choose modern design trends to add value to your home.
Read on for a list of the top home decor trends for 2020.
Grandmillenial Style
If you haven't heard, Grandmillenial style, it's one of the hottest 2020 home design trends. Grandmillenial style merges grandma and millennial aesthetics into a gorgeous twist on traditional decor. You can pair modern art and clean lines with topiaries, scallops, and natural fiber rugs. It's both cozy and stunning.
Natural, Raw Materials
With so much focus on going green, it's little wonder that one of the most popular home decor trends for 2020 is all about nature. Raw materials like hemp, plywood, terracotta, ratan are all the rage this year. These seemingly simple materials work very well with neutral color schemes. As you add them throughout your home you will create a space that is warm, cozy, and comforting. Use these raw materials for accents like hanging baskets, pots, lampshades, and side chairs.
Black Accents Are a Top House Trend for 2020
Black has always been one of the most timeless design trends. This year, it continues to dominate home decor. One of the reasons people love black is because it works so well to make a space feel contemporary and modern. You can use black almost anywhere. Cabinet pulls, door handles, sinks, appliances, and so much more. If you love contrast, combine black with white.
Using Ceiling Space
This year, a lot of people are making good use of ceilings and making it part of the decor. You can add jaw-dropping light fixtures or use wallpaper or wood on the ceilings. This trend lets you show off your personality even in small spaces. If you aren't sure how these bold options would look in your space, you can Create Your Own Online Journal to try out different looks.
Dark Doors
Gone are the days when only white would do for interior doors. This year, feel free to paint an interior door in rich color. Dark doors can add layers and character to any room.
Classic Decor
Classicism is trending once again! Whether you are an art history fanatic or just love all things Greek, this is great news for you. You can add busts, sculptures, and marble to your heart's desire. In order to keep your space modern, be sure to be playful in your arrangement. Bring classicism back to the 21st century!
Vertical Gardens
This trend pairs well with the natural, raw trend we discussed earlier. Vertical gardens are all the rage for both inside and outside your home. They add shape, color, and texture to any space. Paired with a trellis or fence, a vertical garden softens and enhances any space. Plus, adding indoor plants infuses personality into space.
Rounded Edges
One of the most popular decorating trends for 2020 is rounded corners in furniture. Yes, the 80s have come back in style. These rounded forms bring back the best of the 80s while still being modern and tasteful.
Get Inspired With These Home Decor Trends for 2020
There you have it! The top home decor trends for 2020. We hope this article has inspired you to give your space a fresh new look.
Be sure to come back again soon for more interesting articles to read.